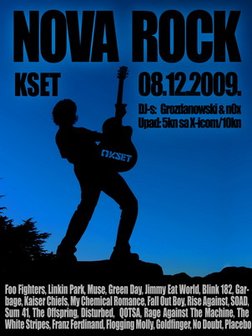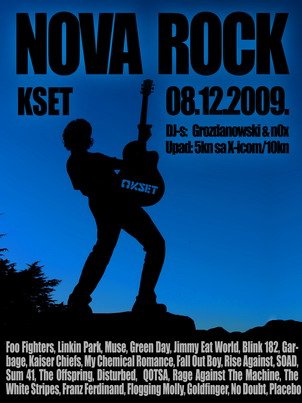 Date
Tuesday 8 December 2009 at 8:00pm
Description
Endorfini su tjelesni enzimi koji djeluju poput opijata, stvarajući osjećaj sreće i blagostanja. Dva najefikasnija načina stvaranja velikih količina endorfina su ples i seks =)
I dok vam seks ne možemo obećati, glazbu koja će vas dovesti do plesnog orgazma možemo: Muse, Foo Fighters, Queens of the Stone Age, Green Day, My Chemical Romance, The Killers, System of a Down, The Offspring, 30 Seconds to Mars, Disturbed, Jimmy Eat World, blink-182, Linkin Park, Kings of Leon, Alexisonfire, Rise Against, Danko Jones, Sum 41, The Shins, Paramore, Rage Against the Machine, The Used, Placebo i mnogi drugi...
Ako se ne bojite novoga, obavezno dođite na četvrto izdanje jedine ovakve slušaonice u gradu!
U utorak, 8.12. od 20 do 24h, sa simboličnim upadom 5, odnosno 10kn bez x-ice.
Don't want to see ads? Upgrade Now