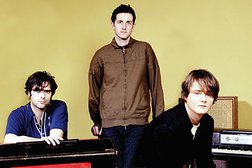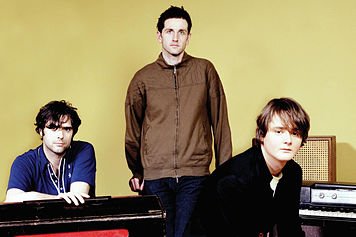 Date
Friday 20 April 2007 at 10:00pm
Description
Camarote - R$280 / R$140
Pista - R$140 / R$70
Poltrona - R$200 / R$100
Vendas à partir do dia 2 de Março.
PELA PRIMEIRA VEZ NO BRASIL
DOIS SHOWS EM SÃO PAULO, DIAS 17 E 18 DE ABRIL, NO CREDICARD HALL E UM ÚNICO SHOW NO RIO DE JANEIRO, DIA 20 DE ABRIL, NO CITIBANK HALL.
O grupo, integrado pelo vocalista Tom Chaplin, o baixista e tecladista Tim Rice e o baterista Richard Hughs, vai apresentar as músicas dos álbuns Hopes and Fears (2004) e Under The Iron Sea (2006), como: "Everybody's Changing", "Somewhere Only We Know", "Atlantic", "Is It Any Wonder?", entre outras.
Com dois álbuns na carreira, a banda formada em 1997 está se transformando na grande sensação musical. O álbum de estréia, Hopes and Fears, conquistou crítica e público e vendeu mais de cinco milhões de cópias no mundo, rendeu dois Brit Awards (melhor revelação britânica e melhor álbum britânico), melhor álbum pela revista Q e uma indicação ao Grammy na categoria banda revelação.
Depois de desfrutar o sucesso do primeiro álbum, Keane já entrou em estúdio e gravou o segundo trabalho Under the Iron Sea. O CD foi bem recebido pela crítica e consolidou o sucesso diante do público.
Don't want to see ads? Upgrade Now