Ledare:
MacieJanos
Policy för att gå med:
Öppen
Skapad den:
16 aug 2009
Beskrivning:
As the title says: We hate this shit!
Feel hatred to the crap!
Why do we hate anime? It's simple...
... because it's unrealistic, stupid and horrible cartoons, which don't make any sense. Oh, and by watching anime and manga your mind and brain are slowly turning into shit.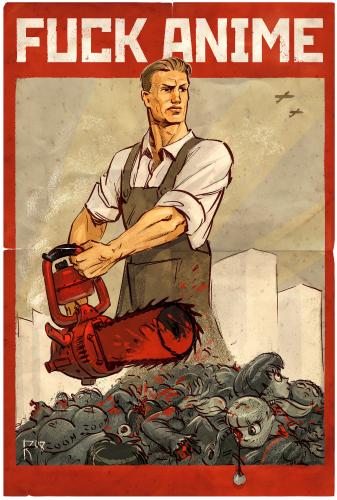 Destroy the shit and Support us!!
Egzegeza europejskiego puklerza av YesterdaysRain | 25 jul 2015 |

4 kommentarer

Jak nie wiesz co robić, licz deltę {czarymary 1.0} av YesterdaysRain | 19 jul 2015 |

1 kommentar

DISS NA SOCJALIZM II (PROLOG) av YesterdaysRain | 23 jan 2015
Se alla