Ledare:
Ingen! (Vill du bli ledare? Se vårt
hjälpavsnitt för grupper
för att ta reda på vad du kan göra.)
Policy för att gå med:
Öppen
Skapad den:
17 maj 2008
Beskrivning: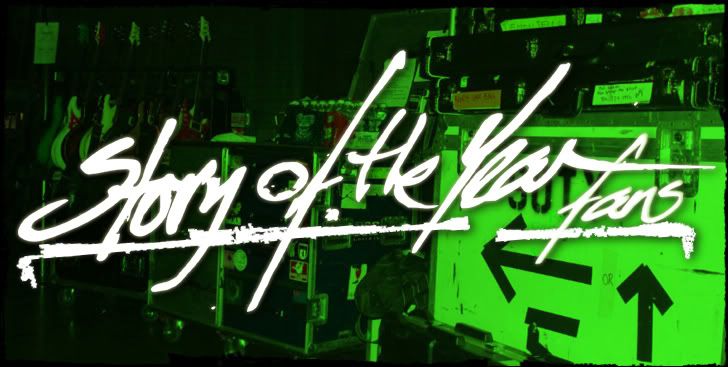 _______________
Welcome to The Black Swan
Story of the Year (a.k.a. Story or SOTY) is a band that was originally formed in St. Louis in 1995.[1] It currently consists of Dan Marsala (vocals), Ryan Phillips (lead guitar), Philip Sneed (rhythm guitar, vocals), Adam Russell (bass), and Josh Wills (drums). Initially named Big Blue Monkey, they changed their name to Story of the Year in 2001 because a blues group of the same name had already existed.
It would not be until eight years after forming that Story of the Year saw its first piece of commercial success in its major label debut, Page Avenue, containing the popular singles "
Until the Day I Die
" and "
Anthem of Our Dying Day
". A second album, In the Wake of Determination, followed in 2005, but did not achieve the success of its predecessor. The band has returned with their third album The Black Swan, their first on Epitaph Records, which was released on April 22, 2008.
http://www.storyoftheyear.net/
http://www.myspace.com/storyoftheyear
http://www.tastethepoison.com/