Ledare:
Ingen! (Vill du bli ledare? Se vårt
hjälpavsnitt för grupper
för att ta reda på vad du kan göra.)
Policy för att gå med:
Öppen
Skapad den:
22 sep 2008
Beskrivning:
For Subhuman's Fan!
English
Subhuman was born at Pisa in 2001 as a Thrash Metal cover band. Only two years later, after a good amount of live performances, the band started to compose its own music and focus on its own concepts. Despite being inspired by Bay Area's legends, Subhuman continually aim to give a touch of personality to their songs embodying influences from the savagery of Death Metal and from modern bands like Meshuggah and Nevermore. In finalizing their compositions, everything is enriched with Italian lyrics that, though not revolutionary, contribute to distinguish Subhuman from the multitude of bands which play the same kind of music.
The debut "Delirio n° 1", one of the best judged discs in 2005, has been a real earthquake for the underground metal scene: italian and international reviews have been enthusiastic and "Delirio n° 1" collected a huge series of 'Top Demo' titles, permitting Subhuman to acquire an uncommonly strong impact for a debutting band. The demo's success allowed the band to have much opportunities for intense live activity, performing with bands like Cripple Bastards, Pestilence, Dark Lunacy, Gory Blister, Avulsed, Necrodeath and Stormlord and to play at Evolution Festival '08 with In Flames, Opeth, Gamma Ray, Death Angel and more.
In November 2008, after acquiring 3 new members for the line-up, Subhuman entered Studio73 (Ephel Duath, Extrema, Slowmotion Apocalypse and more) to record the first full-length "Profondo Rozzo": killer riffs, powerful voice, stunning solos and earthshaking drumming for nine songs of moshing strength!
The album will be out on September 2009 on Maple Metal Records, the canadian label property of John Belrose, legendary Exciter's "Heavy Metal Maniac" producer.
This is the First Video take from the Album "Profondo Rozzo":
http://www.youtube.com/watch?v=rIDnIw_Oto8
Line Up
:
Fabrizio 'Zula' Ferzola - Vocals
Matteo Buti - Guitar
Elia Murgia - Guitar
Fabien Marangio - Bass
Francesco Micieli - Drums
Ex. Members
:
David 'Gotto' Corti - Vocals
Federico Fulceri - Bass
Marco Masini - Drums
Jacopo Mattii - Guitar
Italiano
I Subhuman nascono a Pisa nel 2001 come Thrash Metal cover band. Solo nel 2003, dopo un buon numero di concerti, la band comincia a comporre pezzi propri: è chiaro sin da subito che il Thrash occuperà un ruolo fondamentale nel loro songwriting, tuttavia i Subhuman cercano di dare un tocco di personalità alla propria musica incorporando influenze dal Death Metal e da gruppi più moderni come Nevermore e Meshuggah. Il tutto viene poi arricchito da un cantato in italiano che, se non rivoluzionario, almeno contribuisce a farli distinguere dalla massa di bands dello stesso genere, rendendo la loro proposta assai più interessante.
Il debutto "Delirio n° 1", uno dei demo accolti più calorosamente nel 2005, è stato un vero e proprio scossone per la scena underground nostrana: le recensioni in Italia e all'estero sono state tutte entusiastiche e "Delirio n° 1" ha collezionato una serie interminabile di elogi e titoli di 'Top Demo', permettendo ai Subhuman di ricevere una visibilità davvero non comune per una band esordiente. Sulla scia del successo riscosso dal cd di esordio, i Subhuman cominciano una intensa attività live che li porta a suonare a fianco di gruppi come Cripple Bastards, Pestilence, Dark Lunacy, Gory Blister, Avulsed, Necrodeath, Stormlord ecc. e a partecipare all'Evolution Festival '08 con In Flames, Opeth, Gamma Ray, Death Angel e altri.
Nel Novembre 2008, dopo l'avvicendamento di 3 membri, i Subhuman sono entrati nello Studio73 (Ephel Duath, Extrema, Slowmotion Apocalypse ecc) per registrare il primo full lenght "Profondo Rozzo".
Il disco uscirà a Settembre 2009 per la Maple Metal Records, etichetta canadese di proprietà di John Belrose, produttore del leggendario "Heavy Metal Maniac" degli Exciter.
Questo è il primo video preso dall'album Profondo Rozzo:
http://www.youtube.com/watch?v=rIDnIw_Oto8
Line Up
:
Fabrizio 'Zula' Ferzola - Cantante
Matteo Buti - Chitarrista
Elia Murgia - Chitarrista
Fabien Marangio - Bassista
Francesco Micieli - Batterista
Ex Componenti
:
David 'Gotto' Corti - Cantante
Federico Fulceri - Bassista
Marco Masini - Batterista
Jacopo Mattii - Chitarrista
Discography / Discografia
:
Delirio N°1
- Demo, 2005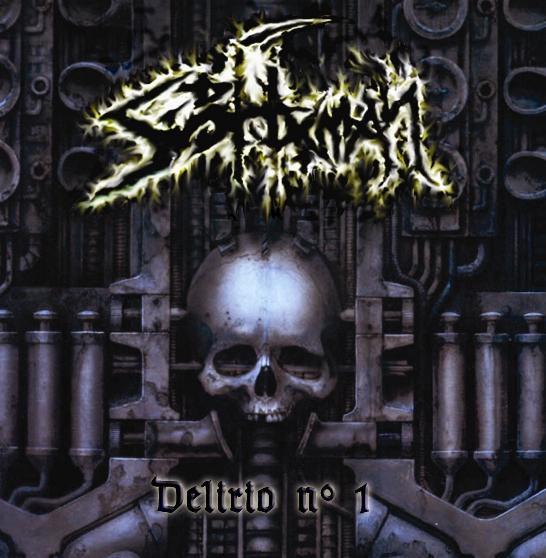 1. Estinto Naturale (03:12)
2. G.G. (03:33)
3. Il Vecchio Bastardo (04:04)
4. Vigliaccheria (04:06)
5. Surprise! You're Dead!!! (Faith No More Cover) (02:09)
6. Delirio 112 (04:20)
Profondo Rozzo
- CD, 2009
1. Profondo Rozzo (04:04)
2. Nata Troia (02:55)
3. Trenta Denari (04:45)
4. Mafia (03:48)
5. Odio Chiama Odio (03:25)
6. Babbo Fatale (04:03)
7. Il Bersagliere Ha 100 Penne (02:18)
8. Infamia & Potere (03:58)
9. 1110 Giorni (06:20)