Ledare:
Ingen! (Vill du bli ledare? Se vårt
hjälpavsnitt för grupper
för att ta reda på vad du kan göra.)
Policy för att gå med:
Öppen
Skapad den:
15 sep 2008
Beskrivning:
This is a group for people, who don't discriminate people by their nationality, sexuality or skin color. Say no to Racism, Say yes to equality and freedom!
Lets make the world a better place for...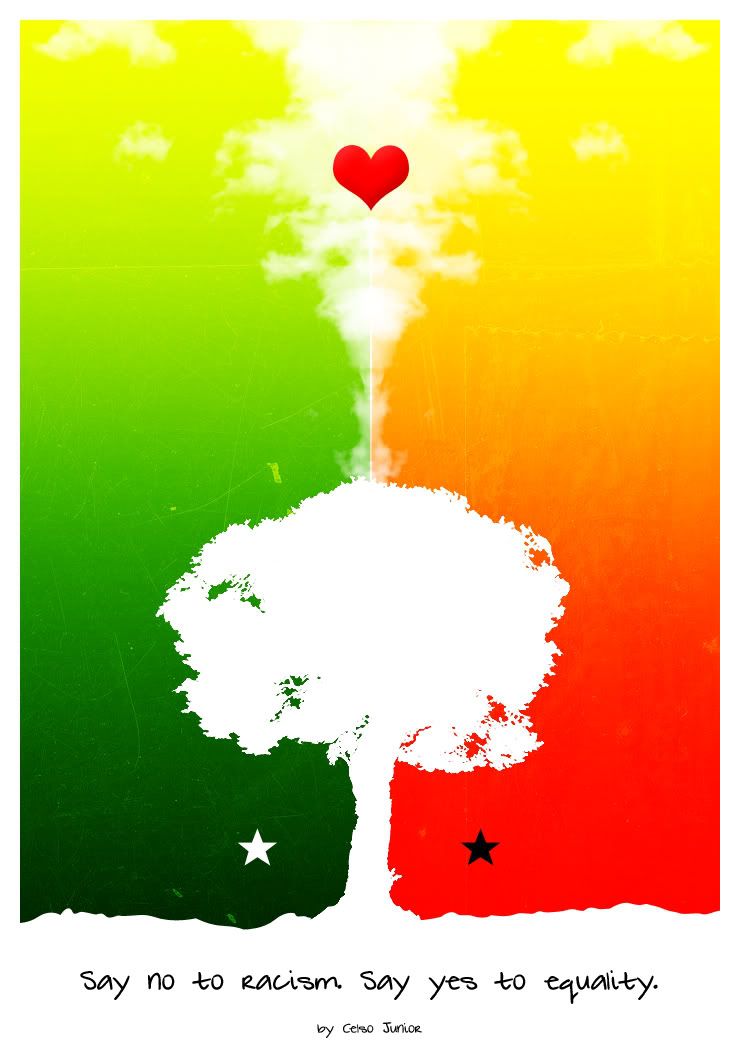 We are in this group to tell the world that we utterly reject racism and discrimination in all its forms. We refuse to countenance the horrific massacres they provoke, and the daily humiliations that accompany them. Both are insults to the equality in dignity of individuals.
Faced with this many-faceted evil, all governments, all peoples, all women and men and all the world's citizens should unite against it.
For there is only one human species, and we reject out of hand any theory attempting to assert the existence of distinct human species.
So I ask, beg and request you to join this group and battle against racism.
http://www.saynotoracism.org/