Ledare:
iriihutoR48
Policy för att gå med:
Öppen
Skapad den:
15 aug 2011
Beskrivning:
For fanboys/girls.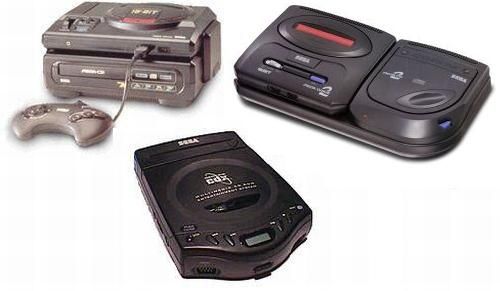 Released in 1991, the Mega-CD (known in America as simply the "Sega CD") was an avant-garde console add-on for the Sega Mega Drive made by Sega.
Designed in a way where it could take full advantage of the Sega Mega Drive's Blast Processing capabilities it was at the time an unrivaled beast on the home console market. Despite its short lifespan, this add-on spawned many legendary titles, including but not limited to: Sonic CD, Lunar: The Silver Star, Lunar: Eternal Blue, Vay, Night Trap, Snatcher, Ground Zero: Texas and Kris Kross: Make My Video.