Medieval and Renaissance Music
Ledare:
Ingen! (Vill du bli ledare? Se vårt
hjälpavsnitt för grupper
för att ta reda på vad du kan göra.)
Policy för att gå med:
Öppen
Skapad den:
23 maj 2008
Beskrivning:
This group devoted to the music of the Medieval and Renaissance periods (sometimes called "early music or Pre-baroque).
Welcome to the Medieval and Renaissance Music Group!----------------------------------------------------------------------------------------------------------------------------------The term medieval music encompasses European music written during the Middle Ages. This era begins with the fall of the Roman Empire and ends in approximately the middle of the fifteenth century. Establishing the end of the medieval era and the beginning of the Renaissance is admittedly arbitrary; 1400 is used here. http://en.wikipedia.org/wiki/Medieval_music
Renaissance music is European music written during the Renaissance, approximately 1400 - 1600. Defining the beginning of the era is difficult, given the lack of abrupt shifts in musical thinking during the 15th century. The process by which music acquired "Renaissance" characteristics was a gradual one, and musicologists have placed its beginnings from as early as 1300 to as late as the 1470s.. http://en.wikipedia.org/wiki/Renaissance_music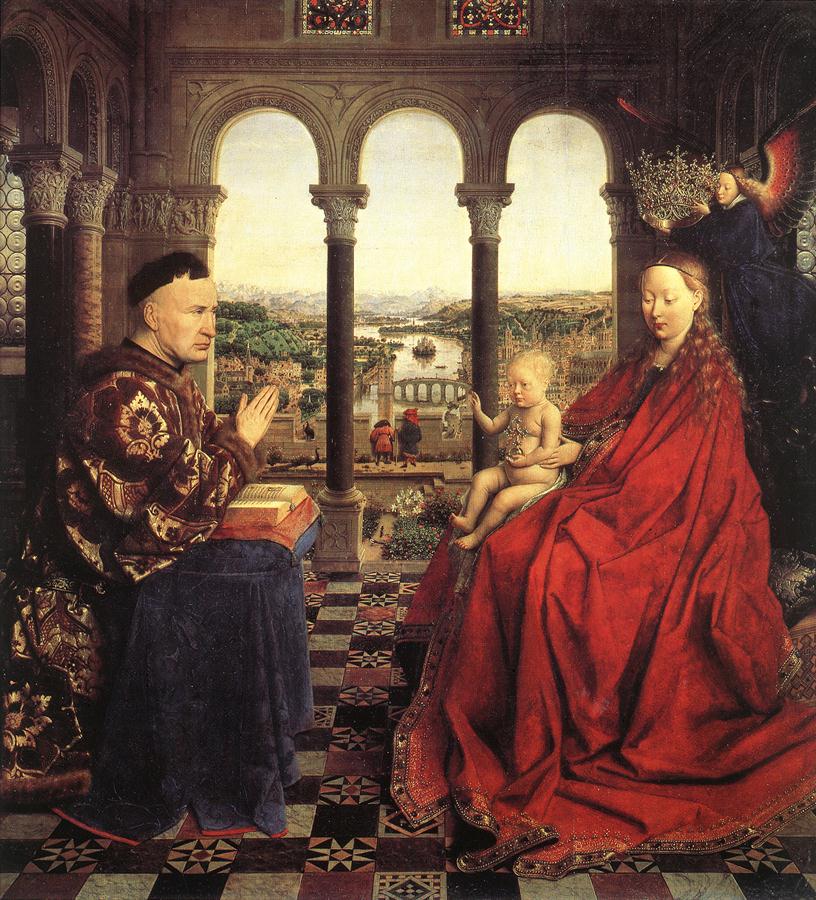 Medieval artist: Jan Van Eyck's Rolin Madonna
The discovery of linear perspective, usually credited to Filippo Brunelleschi and the artists of the Florentine Renaissance, has long been presented as one of the great accomplishments of western art. According to conventional wisdom, this discovery marks the beginning of a mature art, an art that shows things as they really are, as opposed to the primitive art of the middle ages.
Folk, Tribal and Traditional music of RUSSIA, Georgia, Belarus, Ukraine, Moldova,… av epi_gee | 25 jun 2010 |

12 kommentarer

FICTITIOUS BAND NAMES - Join In !! av epi_gee | 6 aug 2009 |

113 kommentarer
Se alla