Ledare:
Terrasidius
och
TempusMinus
Policy för att gå med:
Öppen
Skapad den:
3 aug 2009
Beskrivning:
A group for people who like, love or even ADORE the, awesome, syncopated sounds of two of electronica's best producer / artists,
Leftfield
.
Hello! This group is also a place to share your love of electronica (and any other) music from the 1990's!
Scanned by me from the wipE'out" 2097 soundtrack liner booklet. The track that featured on this soundtrack (and to the first games aswell) is the AWESOME Afro Ride, a b-side from the Afro-Left EP. The game and packaging of this are all designed by the Designers Republic and very cool and very 90s! :)
Join now or...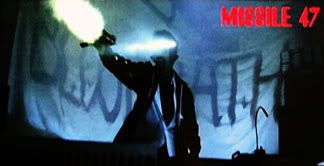 :D