Ledare:
saythesky
Policy för att gå med:
Öppen
Skapad den:
9 okt 2010
Beskrivning:

July Skies
July Skies is a West Midlands (UK) based recording project commenced by Antony Harding (not to be confused with the bands Hefner, ANT or Metrotone) in 1997, who has released four albums and two EPs since 2000. July Skies is also part of the fiercely independent and unique Make Mine Music label collective who have now achieved over 50 releases. July Skies is heavily inspired by faded innocence and lost times and attempt to capture this through music and design. The project is often assisted by long time collaborators Benjamin T Holton and Robert Glover (Epic45), Timothy Parkes and Michael Oliver. July Skies has received support from the late John Peel and Rob Da Bank of BBC Radio1, Verity Sharp of BBC Radio3, Stuart Maconie on BBC Radio6, BBC Bristol and ChillFM. July Skies are currently working on two releases, A Day In The Country and Observe The Weather.
Influences
Lost youth, fractured memories of the 1970's, pylons across fields, abandoned airfields, endless childhood summers, dappled sunlight through leaves, forgotten England, the romance of the heavens well after closing time, countryside, mornings in May, ruins, faded innocence, post-war Britain, skies of all seasons, trudging coastlines, Super8, Festival of Britain 1951, memories made with a Polaroid Landcam 103, Henry Moore, overgrown follies, East Anglia, time spent amongst long summer grasses, kissing under motorway bridges, grey English rain filled skies, concrete precincts and tower blocks, suburbia, old Ordnance Survey maps, lost airmen, Orford Ness, rustic charm, John Nash, Avebury, icy mornings and clear blue skies, poppy day, a half remembered smile, 1960's artwork by Harry Wingfield, John Berry, Martin Aitchinson, C F Tunnicliffe, Ronald Lampitt, BST, municipal parks at dusk, love, infatuation and loss.
Albums
Dreaming Of Spires (2002)
The English Cold (2004)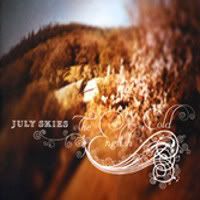 Where The Days Go (2006)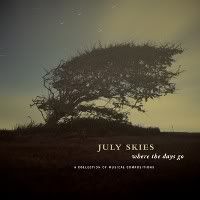 The Weather Clock (2008)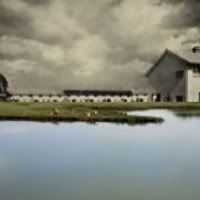 EP's
At The Height Of Summer (2000)
The Weather Clock EP (2008)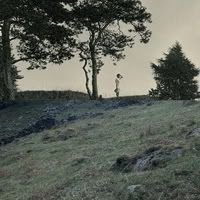 Buy Albums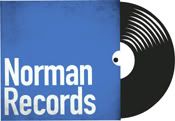 Click on the logo above to order and buy albums from July Skies.
Twitter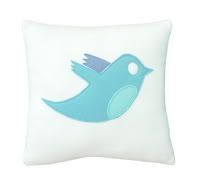 Follow July Skies on twitter for news update and all.
For Freddie Phillips av saythesky | 2 dec 2010
July Skies : Interview av saythesky | 1 nov 2010 |

4 kommentarer

A Day In The Country av saythesky | 13 okt 2010 |

2 kommentarer
Se alla