Ledare:
Xyhu777
Policy för att gå med:
Öppen
Skapad den:
25 feb 2008
Beskrivning:
If you're a fan of this fucking awesome Brutal Death Metal Band then join our group !
MySpace Hate Eternal
...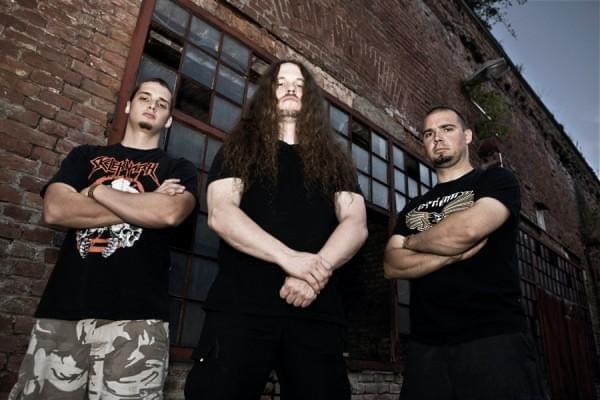 Hate Eternal
Started in 1997 by Erik Rutan of Morbid Angel and Ripping Corpse fame, Hate Eternal quickly became one of the most talked about extreme metal bands on the scene due to the band's ability to create exceptional albums, tons of touring, and live shows that left fans hungering for more. Almost three years after the brutal extreme metal masterpiece, I, Monarch, Hate Eternal are back with a new record and a new home on Metal Blade Records. Fury and Flames, the bands' fourth studio album, marks the start of a new chapter in Hate Eternal's already illustrious career. Upon the first spin, listeners will immediately be able to tell that Fury and Flames is the band's most diverse and heavy chaotic and emotionally fueled record to date.
Though the band has experienced great success since its inception in 1997, Hate Eternal are no strangers to turmoil and strife. In 2002, Erik Rutan chipped vertebrae in his neck in a van accident while on tour and spent the next couple months out of commission. Erik has also been left to deal with band members backing out of tours last minute including one tour, in which a show in London was being filmed for the band's first ever live DVD. None of this ever held Erik or Hate Eternal back though, replacements were found and the tours continued on as planned. Another extremely unfortunate event was the untimely passing of bassist and dear friend, Jared Anderson, in October 2006 while in talks to rejoin the band.
For the writing and recording of Fury and Flames, Rutan sought out a new lineup. He re-recruited long time friend Alex Webster (of Cannibal Corpse fame) to play bass on the album, found a new drummer in Jade Simonetto, and second guitarist Shaune Kelley, who Rutan has much history with due to the fact they grew up together and recorded their first album in their band Ripping Corpse. Rutan describes Jade: "[he has a] voracious hunger for perfection; Jade came in and changed the face of the band with his relentless speed, accuracy, endurance, as well as his serious groove which was lacking from previous albums". "Alex literally created bass lines I have never heard before that were more like compositions rather than bass lines, and jamming with Shaune after all these years was incredible as we played together for over 5 years and always have been an incredible guitar duo." This will mark the first time the band will play live as a four piece with second guitarist Shaune Kelley on stage. Although Alex Webster was able to lend his talents to the recording of Fury and Flames, he will not be able to tour with the band due to his busy schedule with Cannibal.
All of Erik's prior experiences have led up to what he describes as his most diverse and heaviest records to date. In an MTVnews.com interview Rutan says Fury and Flames is "a very dark and heavy record — not just heavy as in 'heavy metal,' but heavy-hearted as well." With guitars as technically proficient as ever, the addition of a second guitarist, a new force behind the drums, and Alex Webster on bass, Fury and Flames promises to set a new bench mark in the world of modern extreme metal. Fans will be able to experience the band during their first tour in support of Fury and Flames when they head out with label-mates The Black Dahlia Murder in January and February 2008!
"Brutal, technical and heart-searingly relentless, just when you thought death metal had nothing new to offer, Hate Eternal return to prove you wrong. Fury and Flames owns you in 2008." - Metal Maniacs
Fury and Flames features cover art by Paul Romano (Mastodon, Animosity, The Red Chord). In Stores February 19th, 2008!
In 2010, they recruited J. J. Hrubocvak on bass guitar. Recently, the band entered Mana Recording Studios to begin recording of their fifth full length album, scheduled for early 2011 release. Erik Rutan commented that "the band has come up with one of [their] heaviest, most twisted, evil, melodic, and insane albums yet"
Members:
• Erik Rutan: Guitar/Vocals
• Alex Webster: Bass (guest)
• Shaune Kelley: Guitar
• Jade Simonetto: Drums
• Makoto Mizoguchi - Live Bass
Discography:
• Engulfed In Grief / Promo '97
• Conquering the Throne (1999)
• King Of All Kings (2002)
• I, Monarch (2005)
• The Perilous Fight (DVD, 2006)
• Fury & Flames (2008)
• Phoenix Amongst The Ashes (2011)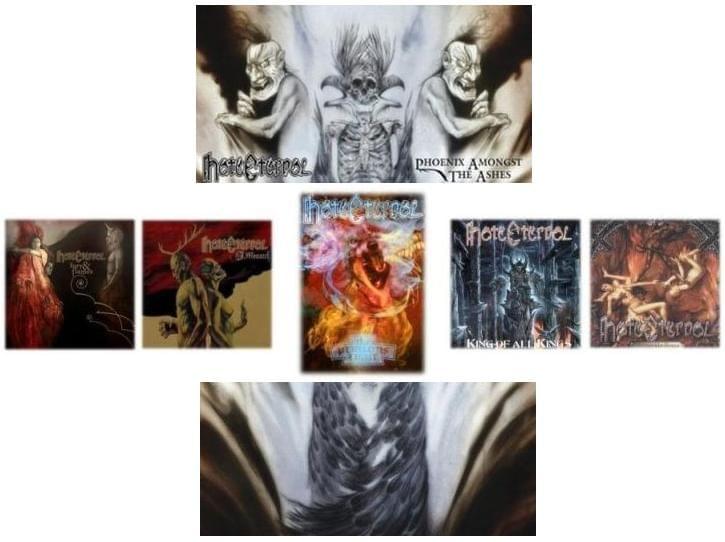 5 JAHRE www.RottingHill.at av Astarot | 3 dec 2013
SWR BARROSELAS METALFEST XVI | 24-27 april 2013 - barroselas, PORTUGAL av TIERRITERROR | 7 feb 2013 |

1 kommentar

Movement av bertrand-escaff | 1 dec 2011
Se alla