Ledare:
Ingen! (Vill du bli ledare? Se vårt
hjälpavsnitt för grupper
för att ta reda på vad du kan göra.)
Policy för att gå med:
Stängd
Skapad den:
10 feb 2007
Beskrivning:
A group to appreciate all the great female singers and groups out there, such as: Britney Spears, Christina Aguilera, Kylie Minogue, Girls Aloud, Sugababes, etc. JOIN NOW!
This group is to appreciate all female singer and groups, no matter what genre they are or where they are from!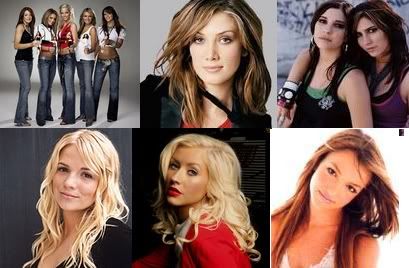 New Song and Vid for Song Contest 2012 in Wiesbaden av Sax-Moryson | 29 jul 2012
My new Rock-Band - Gold Plaque av Sax-Moryson | 20 maj 2012 |

2 kommentarer

Happy Birthday Dady av Sax-Moryson | 18 aug 2009 |

19 kommentarer
Se alla