Ledare:
ReinaHiwatari
Policy för att gå med:
Öppen
Skapad den:
16 jul 2006
Beskrivning:
For the fans of the Death Note Manga /Film And Now Anime! =D.
From Wiki:
Death Note (デスノート, Death Note?) is a Japanese series originally written by Tsugumi Ohba and illustrated by Takeshi Obata centering around a young high schooler who decides to rid the world of evil with the help from supernatural sources.
Death Note first began as a manga series first serialized by Shueisha in Weekly Shonen Jump from the first issue in December 2003 to May 2006, with 108 chapters in total. The series has been published in its entirety in 12 graphic novels in Japan. Eventually, Death Note was licensed for American publication by VIZ Media and began to be released in October 2005. Later, a set of live-action movies based on the series were planned for production, with the first part released on June 17, 2006, and the second part due out on November 3, 2006.[1]. Finally, an anime series based on the manga started airing in Japan on October 3, 2006.
Plot:
Light Yagami is a genius, but bored, high school student who feels that the whole world is a rotten mess, filled with crime and corruption. His attitude quickly changes when he finds a mysterious notebook with the title "Death Note" on it, lying on the ground during the year 2003. Although initially skeptical, after realizing that the "Death Note" is a Shinigami's tool with the power to kill anyone whose name is written on its pages, Light decided to use it to "cleanse" the world of evil.
Soon, the many unexplainable deaths of reported criminals are noticed, and Light becomes hunted by the Japanese police force and a mysterious detective known as "L". L quickly discovers that the murderer, that the publics dubs "Kira", is located in Japan, and that he can kill just by knowing someone's face and name. Light realizes that L is just as cunning, if not more intelligent than himself, and begins a cat and mouse chase with L to see who will be the first to have his identity exposed.
:|
Wanna Read Death Note?
|:
Raito/Light: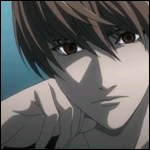 Misa:
Ryuk:
L: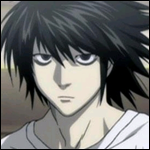 Nia/Near: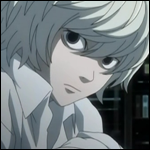 Mello: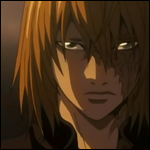 2013 - the best of, the worst of & all in between av MATI9630 | 6 jan 2014 |

20 kommentarer

Melhores de 2013 [as mais executadas]/Best of 2013 [the most executed] av Diegorsantos | 31 dec 2013
Se alla