Ledare:
Ingen! (Vill du bli ledare? Se vårt
hjälpavsnitt för grupper
för att ta reda på vad du kan göra.)
Policy för att gå med:
Öppen
Skapad den:
11 jul 2010
Beskrivning:
Progressive metal from the Ukraine!
Two rules: 1) follow Last.fm group forum rules 2) be kind to fellow fans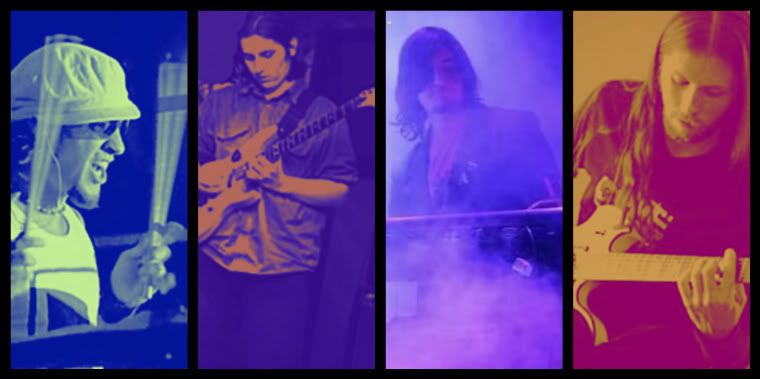 BandMySpace:http://www.myspace.com/bezmezh
MySpace:http://www.myspace.com/dmytroignatov
REVERBNATION: http://www.reverbnation.com/bezmezh
Bez Mezh" was created in 2009 by Dmytro Ignatov (guitar),Olexandr Ignatov (keyboards) and Rostik Yaremko (bass). Later they got acquainted with Stas Kotljar (vocals) whom they found in the Internet and Alex Shelest (drums) who had some experience in working with Olexandr in the project "Zoryana".They both joined the band. All the participants have different musical tastes including Dream Theater, Rush, Yes, Pink Floyd, Korn, Metallica, Motley Crue, Ani Lorak, Chemical Brothers, Alice Cooper, Porcupine Tree, Yngwie Malmsteen. All these bands have a strong impact on them, but there are many others. They relate their style to prog-metal, though they don't confine themselves to one definite style and are always experimenting and in search of new sound, new ideas. The history of "Bez Mezh" is short so far, though all its participants have experience in playing with different bands and projects. At present they are in process of creating demo album.
Line- up:
Stas Kotljar - vocals,bass
Alex Shelest - drums
Olexandr Ignatov - keyboards
Dmytro Ignatov - guitar