Hear ye!
It's about that time. New Hoarse material, peeps. Dig it.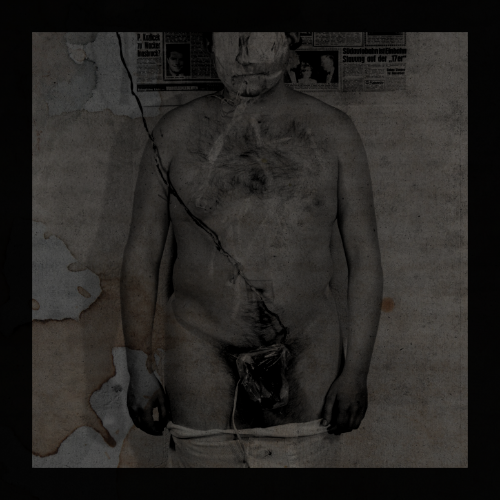 Where Is This
– Fucker (3" cdr, ltd. 30)
Where Is This? Yes, that's pretty much what I'm wondering. As soon as Fucker breaks loose I am disoriented – the fuck? Where Is This would seem to be a matter of locus – place – but if you ask me, it's about a state of mind – which, it seems, is nothing other than loco (en el coco, yes). Within seconds, Fucker transports you straight into Mark Ward's head, and you're not sure whether this is a fully comfortable spot at all. Things loom and lurk, then tempt, and then draw you in; sickly sweetness pulling you into full-on harsh darkness. Twenty minutes and a good pummeling later you're spewed out again – Being Mark Ward; eat that, Spike Jonze – bruised and beaten, destroyed – longing, yearning for another go. Fucker will bring you down.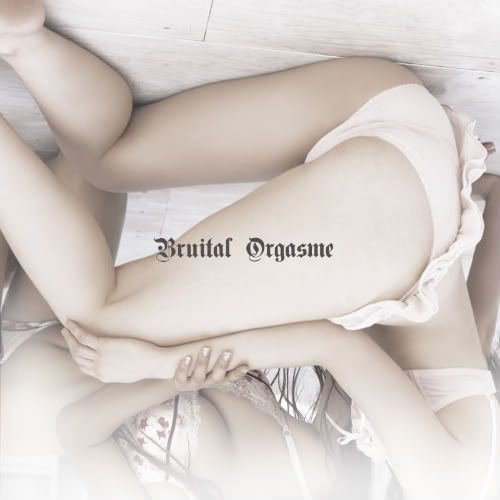 Bruital Orgasme
– Elle Sait (3" cdr, ltd. 30)
Elle Sait – She Knows. Seldom a title was both so serene and so haunting. A matter-of-factliness combined with complete uncertainty, and I cannot help but wonder who, what, why. A dozen listens into the track itself I still haven't managed to figure it out – but in that purest of ambiguity lies, perhaps, the greatest possible beauty. Easily one of the most achieved and intriguing works of the pair of Fil and Nath, who, together, have been unleashing their unique brand of electronic extremities on the world for these last few years. Highly recommended.
Samples soon, hopefully.
Both will be available end of the week. €3,50 shipped worldwide for one disc, €6 for both. Trades are okay though I may not be able to ship out then straightaway for lack of funds. Get in touch though, always interested to trade.
Hoarse future:
horsing
/
Zebra Mu
– Split (tape)
Female Harakiri
– Dread (tape)
The Shock Technician
/
Izanami's Labour Pains
– Gyanroku Rivalry (cdr)
Dotåbåtå
/
tar pits
– Split (tape)
Gomeisa
– TBA (cdr)
The next goethe 9000
– A Rousing Story of Blatant Occurrences (cdr)
The Princess Amen
– Aube (floppy)
Snuff Budgies
– TBA (cdr)
Resident Evil HNW Series future:
Panic
– Bitorez Mendes (3")
Where Is This
- Barry Burton's Burly Bear Burlesque (3")
Richard Ramirez
– TBA (3")
Dotåbåtå
– T-Virus (3")
AxemRangers
Sarah Michelle Gellar
Fuck, The Retarded Girl
Britney Spears
Incapacitants
Justin Bieber
Pikachu
James Marsters
Torturing Nurse
The Gerogerigegege
Jannes
The Cherry Point
Vomir
Christophe Beck
Amber Benson
Deicide
Bachir Gemayel
Dead Body Collection
Boar
Anthony Coleman
The Rita
Sendot Sklin
Wolverine Carcass
Evan Parker
Normaal
Kutschurft
Reaching.
Merzbow
Chinese Church
Charmander
Penis
Vagina