Líder:
iPocky_Fanatic
Política de associação:
Aberta
Criado em:
15 Out 2009
Descrição:
Cube Entertainment's new boy group, B2ST aka BEAST!
Beast (비스트) Cube Entertainment's new boy group which debuted as B2ST, or Boys 2 Search the Top, this coming September, with AJ's rehashed song Dancing Shoes, promising great stage performance and vocal talent. Recently unveiled in Tokyo, the boys have undergone strenuous training and are in the process of recording songs, going to MV sites and showcases, and preparing for the MTV documentary filming. The documentary, which shows the lives of Cube trainees, airs August 23rd.
A source stated, "Through MTV B2ST, the group revealed themselves as B2ST. After the debut, the group will keep growing up as a better group, being known as BEAST."
BEAST's first mini-album, titled BEAST IS THE B2ST (talk about confusing), contains 5 tracks, with the title-song "Bad Girl." The producers are Lee Sang Ho and Shin Sa Dong Tiger (Lee Ho Yang), who in the past have composed 4minute's "Hot Issue" and "MUZIK".
Yoon Doo Joon
Position: Leader/Rapper
Nickname: 3 sec sharing
Education: Kyung Hee Cyber University
DOB: July 4, 1989
Height: 180 cm
Weight: 67 kg
Blood Type: A
Specialty: Vocal/Rap/Soccer
Hobbies: Listening to hip hop & R&B, soccer, and playing games.
Misc Info: He was first appeared on Mnet's Hot Blood documentary as one of the candidates for JYPE group One Day. Currently he is one of the rappers for AJ?s Wiping the Tears.
Jang Hyung Seung
Former Stage Name: So-1
DOB: September 3, 1989
Nickname: Rancho
Education: Anshan Information Industry High School
Specialty: beat box
Height: 176cm
Weight: 58kg
Blood Type: B
Hobbies: Web surfing and bowling.
Misc Info: He was eliminated from YG group Big Bang in the ninth episode of their documentary.
Yong Jun Hyung
Stage Name under Xing: Poppin' Dragon
DOB: December 19, 1989
Nickname: yonggun
Education: Anyang Arts High School
Specialties: Dance
Height: 179cm
Weight: 64kg
Blood Type: O
Hobbies: writing lyrics, watching movies, and dancing.
Misc Info: He was first debuted with group Xing and he rapped for AJ's Wiping the Tears.
Jun Hyung Fan Group
Yang Yo Seob
DOB: January 5, 1990
Nickname: 양요, endorphins, siksin
Education: University of East Broadcasting Arts [absent for about 1 year]
Specialty: beat box, jalmeokgi
Height: 174cm
Weight: 56kg
Blood Type: B
Hobbies: Writing lyrics
Training: Trained under M-Boat
Specialty: Vocals
Misc Info: He was AJ's high school friend.
Lee Ki Kwang
DOB: March 30, 1990
Nickname: Ace Jr., Holly 2
Education: Seoul Absence of Comprehensive Art School
Specialties: dance
Hobbies: watching movies, sports, and dancing.
Birth place: Seoul
Blood Type: A
Height: 174 cm
Weight: 58 kg
Trainee Years: 4 years under JYPE
Favorite Singers: Taeyang, Omarion, Usher
Misc Info: Originally debuted as solo artist. Will be changing his stage name soon.
Son Dong Woon
DOB: June 6, 1991 [maknae]
Nickname: Sonseuko, 16 D
Education: High School hanyoung
Specialty: Piano and traditional chinese
Height: 181cm
Weight: 64kg
Blood Type: A
Hobbies: lyrics writing and reading
Misc Info: Long-time JYPE trainee. Teased jokingly by fans for looking Thai, especially around 2PM's Nichkhun,who is said to look more Korean than Son Dong Woon.
Album Type
: Single
Release Date
: 2009.10.14
Language
: Korean
Record Label
: Cube Entertainment
Buy It
:
Yesasia
Tracklist
:
01. Beast Is The B2ST
02. Bad Girl
03. Mystery
04. 아직은
05. Oasis
Album Type
: Single
Release Date
: 2010.03.02
Language
: Korean
Record Label
: Cube Entertainment
Buy It
:
Yesasia
Tracklist
:
01. Just Before Shock
02. Shock
03. Special
04. 내 여자친구를 부탁해 (Say No)
05. Easy
Album Type
: Single
Release Date
: 2010.09.28
Language
: Korean
Record Label
: Cube Entertainment
Buy It
:
Yesasia
Tracklist
:
01. Mastermind
02. 숨
03. V.I.U (Very Important U)
04. Break Down
05. 주먹을 꽉 쥐고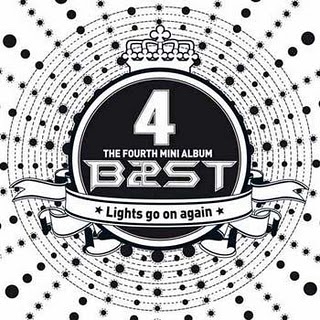 Album Type
: Single
Release Date
: 2010.11.09
Language
: Korean
Record Label
: Cube Entertainment
Buy It
:
Yesasia
Tracklist
:
01. Lights go on again
02. Beautiful
03. 니가 제일 좋아
04. Lightless
05. I'm Sorry
Album Type
: Digital Single
Release Date
: 2010.12.21
Language
: Korean
Record Label
: Cube Entertainment
Tracklist
:
01. 문이 닫히면 - 윤두준 & 손동운
02. Thanks To - 용준형 & 양요섭
03. Let It Snow - 장현승 & 이기광
04. Lights go on again (Full Ver.)
Album Type
: Album
Release Date
: 2011.05.17
Language
: Korean
Record Label
: Cube Entertainment
Buy It
:
Yesasia - Normal Edition
Yesasia - Limited Edition
Tracklist
:
01. The Fact
02. Fiction
03. Back to You
04. You
05. Freeze
06. Virus
07. 불러보지만
08. 비가 오는 날엔
09. Lightless (Unplugged Ver.)
10. Fiction (Orchestra Ver.)
Music Videos
Beast is the B2ST - Teaser
Bad Girl
Just Before Shock - Teaser
Shock
내 여자친구를 부탁해(Say No)
숨 - Teaser
숨
Lights go on again
Beautiful - Teaser
Beautiful
문이 닫히면 - Teaser (Part 1)
문이 닫히면 - Teaser (Part 2)
Thanks To - Teaser (Part 1)
Thanks To - Teaser (Part 2)
Let it Snow - Teaser (Part 1)
Let it Snow - Teaser (Part 2)
Shock (Japanese Version)
1st Album - Intro Movie
Fiction