According to Songfacts, Bury Me Alive was penned by Carly Smithson in Atlanta before she joined the band. Smithson then altered some of the lyrics after watching the 2009 horror movie Drag Me to Hell.
Smithson told Artist Direct: "When I met the boys that was the icebreaker that started the whole record. It was the first song we did together."
read more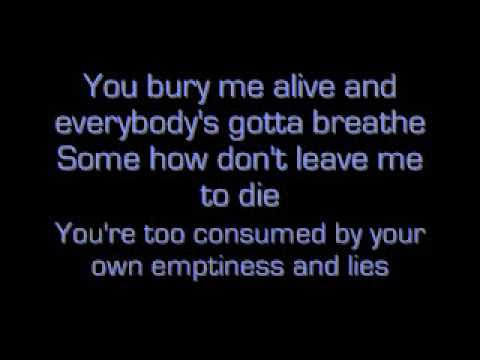 Play on youtube
Lyrics
There's no use in crying,
All my tears won't drown my pain,
Free me from your sorrow,
I can't grieve you again.
Read more at Metrolyrics