The song Dying in New Brunswick was written by Geoff Rickly about his girlfriend who moved to New Brunswick and was raped while she was there. The lyrics are about how he hated the city for what happened and how he felt like he was dying whenever he was there.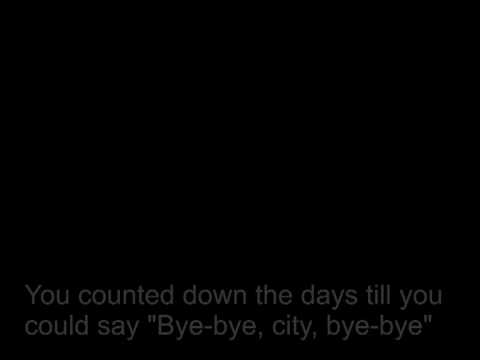 Play on youtube
Lyrics
You told me on your birthday all the things that this place had done to you.
And in the streets you walk.
You hide your face because they don't believe that it's true.
They say it doesn't happen that often.
Thursday - Dying in New Brunswick Lyrics