Wiki A tribute to Beelzeboss (The Final Showdown), which was revealed as the greatest and best song in the world at the end of the 2006 biographical film 'The Pick of Destiny'.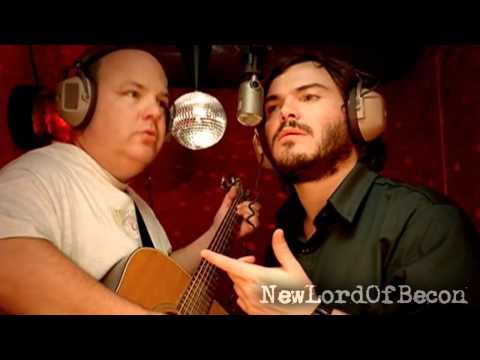 Play on youtube
Lyrics
Long time ago me and my brother Kyle here,
We was hitchhikin' down a long and lonesome road.
All of a sudden, there shined a shiny demon.
In the middle of the road.
Tenacious D - Tribute Lyrics