"Da Ya Think I'm Sexy?" is a 1978 hit song for Rod Stewart. It was written by Stewart and Carmine Appice, and produced by Tom Dowd.
"Da Ya Think I'm Sexy?" spent one week at the top of the British charts in December 1978 and four weeks at the top of the Billboard Hot 100, starting February 10, 1979.
The song was criticized by many in the rock press as a betrayal of Stewart's blues-oriented rock roots due to its…
read more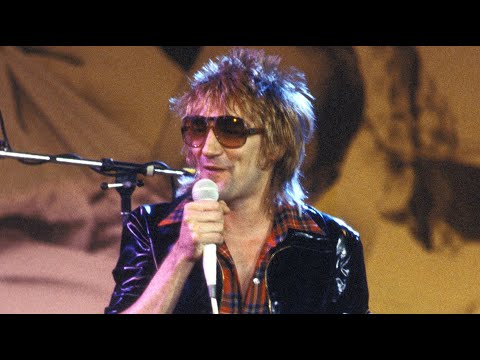 Play on youtube
Lyrics
She sits alone waiting for suggestions
He's so nervous, avoiding all the questions
His lips are dry, her heart is gently pounding
Don't you just know exactly what they're thinking?
Rod Stewart - Da Ya Think I'm Sexy? Lyrics