"Flash" is a song by British rock group Queen. Written by guitarist Brian May, "Flash" is the theme song of the 1980 film Flash Gordon. The soundtrack released to coincide with the film contained only the music composed and performed by Queen.
There are two versions of the song. The album version ("Flash's Theme") is in fact the start to the movie, with all the dialog from the first scene. The single version features dialogue cut from various… read more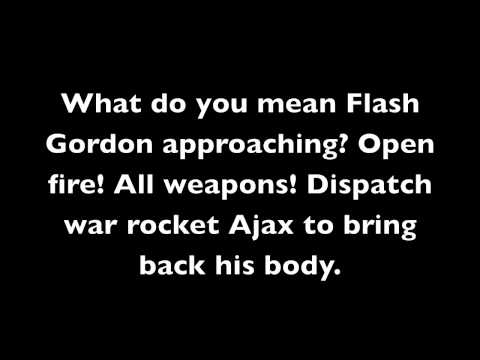 Play on youtube
Lyrics
We are not in a position to display these lyrics due to licensing restrictions. Sorry for the inconvenience.
Queen - Flash Lyrics