Crazy Little Thing Called Love peaked at number two in the UK, it hit number one on the U.S. charts on February 23, 1980, remaining there for four consecutive weeks. It topped the charts in Australia for six weeks.
The song is written in a rockabilly style. As reported by Mercury in Melody Maker, May 2, 1981, Mercury composed "Crazy Little Thing Called Love" on the guitar in just five to ten minutes. Other accounts say…
read more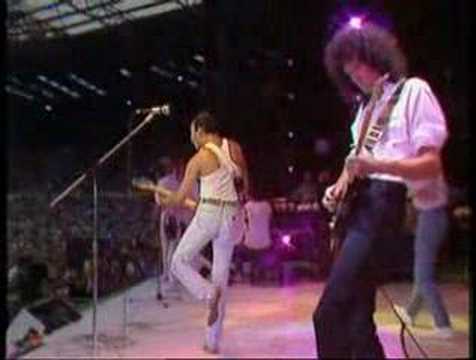 Play on youtube
Lyrics
We are not in a position to display these lyrics due to licensing restrictions. Sorry for the inconvenience.
Read more at Metrolyrics