Jonathan Davis on this song:
"Seed. That's all about the same thing again. I, laying in bed in my hotel room, thinking about do I really need all this stuff? All this pressure on me? Because I'm a stressed out freak. It's about Nathan, it's about every time that I look into his eyes, I see myself how I used to be, innocent and stress free. I'm kind of jealous of it. It really sucks, I used to be that way. It's like I…
read more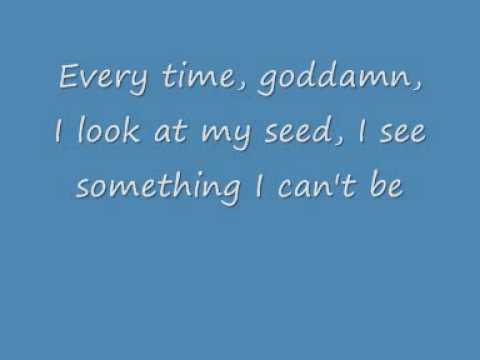 Play on youtube
Lyrics
Every day it gets a little harder, can't seem to get away
I remember there's a certain place, a place I wish I'd stay
I feel so lost within pressured, I'm headed for that day
Just one thought in my head, really do I need this fame?
Read more at Metrolyrics