Mayer admitted to MTV News that Who Says' controversial opening line, "sort of plays with your perception a little bit, and it starts out and you go, 'Oh, is he being campy?'" He added: "But if you stay with the song long enough, then you start to realize it's not about marijuana. It's actually about freedom and living your life." (Source Songfacts).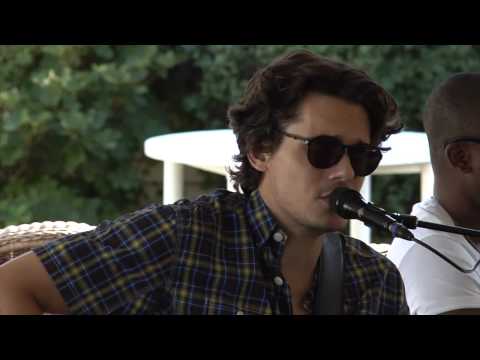 Play on youtube
Lyrics
Who says I can't get stoned?
Turn off the lights and the telephone
Me in my house, alone
Who says I can't get stoned?
John Mayer - Who Says Lyrics