"Locomotive Breath" is a song by the British progressive rock band Jethro Tull from their 1971 album, Aqualung. It is notable for a long bluesy piano introduction (particularly during live performances) and its flute solo by flautist Ian Anderson.
The song's lyrics use the imagery of an impending and unavoidable train wreck as an allegorical portrayal of a man's life falling apart. The song receives frequent airplay on…
read more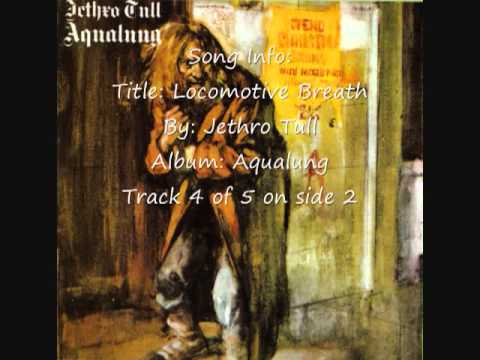 Play on youtube
Lyrics
In the shuffling madness
Of the locomotive breath,
Runs the all, time loser,
Headlong to his death.
Read more at Metrolyrics