"The Way" revolves around an older married couple who decide to give it all away by packing up and going driving and drinking. Along the way, their car breaks down, so they continue on foot. As the song goes on, it becomes apparent that these two achieve happiness by losing touch with the world.
Fastball bassist Tony Scalzo came up with the idea for the song after reading journalistic articles which described the disappearance of an older married couple, Raymond… read more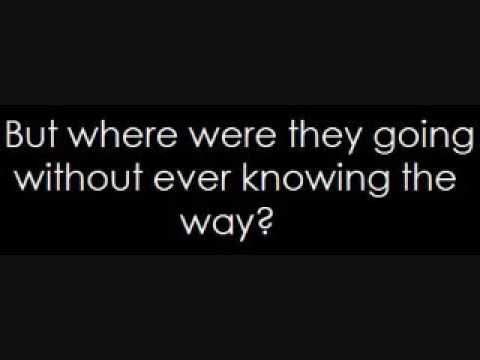 Play on youtube
Lyrics
They made up their minds and they started packing
They left before the sun came up that day
An exit to eternal summer slacking
But where were they going without ever knowing the way?
Fastball - The Way Lyrics