We don't have a wiki here yet...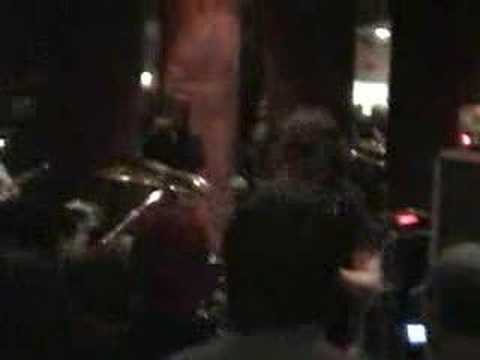 Play on youtube
Lyrics
That scent says more in memory.
Do I dare disturb universe, tempted to mend the pathways atrophied in dead end corners impose upon my egoist neurology. All stares fixed on her black widow fingertips.
Dare I disturb the universe, recall that life in a singe verse, measured out and then forsaken of skin? A faint digression(repression) Come hither, you gracious no-name. Come hither, you bold disguise. replaced by precious memoirs that since has enticed memory of nails painted so prettily. senses allured distracting... unaware of the death sentence stricken on your palm like cross hairs disguised as a lifeline, diminished abruptly one verse at a lifetime.
ad hoc, ad hoc, trezore-in memory that scent says more.
Circle Takes the Square - Patchwork Neurology Lyrics