"Ain't No Rest for the Wicked" is the third single by the American rock band Cage the Elephant. It was released as a CD single on June 16, 2008 by Relentless Records and became the first Top 40 hit for the band in the UK. This song was also used as the theme song for 2K Games and Gearbox Software's RPG/FPS Borderlands.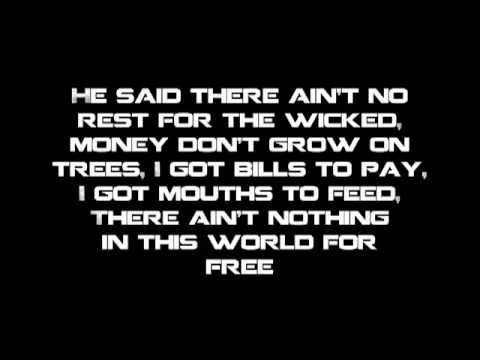 Play on youtube
Lyrics
I was walkin' down the street, when out the corner of my eye
I saw a pretty little thing approachin' me
She said I've never seen a man
Who looks so all alone, could you use a little company?
Read more at Metrolyrics