"Nightfall" is the fourth song on the "Nightfall In Middle-Earth" album, by Blind Guardian. In "Nightfall", Fëanor and his seven sons mourn the destruction wrought by Morgoth and swear to get revenge on him, in spite to the Valar.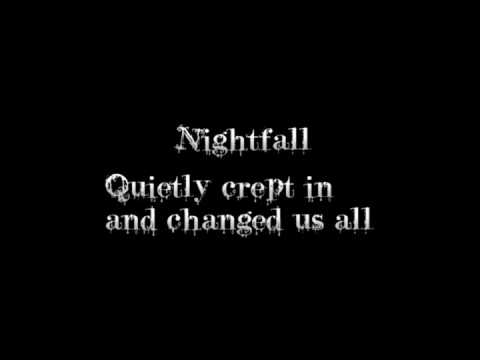 Play on youtube
Lyrics
No sign of life did flicker
In floods of tears she cried
\"All hope's lost it can't be undone
They're wasted and gone\"
Read more at Metrolyrics