Leader:
Maxes
Criteri di appartenenza:
Aperto
Data creazione:
13 Mag 2007
Descrizione:
Look past the slow black rain of a chill night in Soho; ignore the lures of a thousand neon fire-flies fall deaf to the sighs of the street corner sirens - come walk with me between heaven and...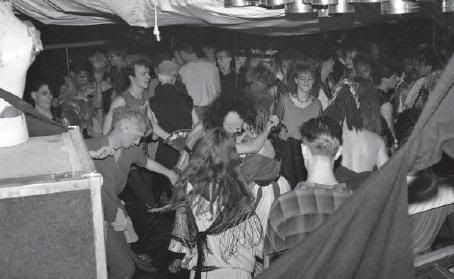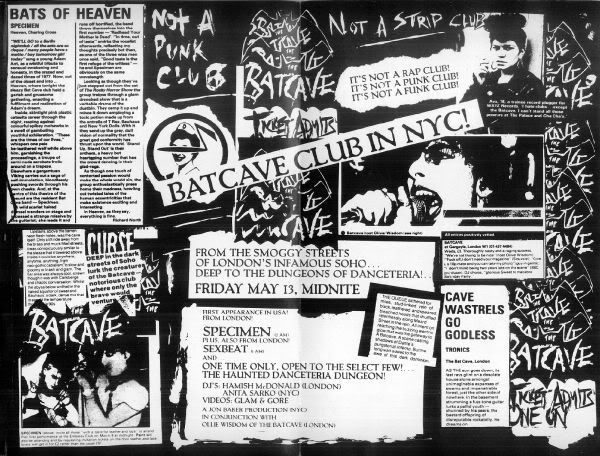 "The Batcave was a nightclub in London, England at Meard Street Soho. It is considered as the birthplace of the goth subculture. As one of the most famous meeting points for early goths, it lent its name to the term Batcaver, used to describe fans of the original gothic rock and deathrock music.

The club opened in July 1982. Originally specialising in New Wave and Glam rock, it later focused on Gothic rock. Ollie Wisdom, the lead singer in the house band, Specimen, ran the club with the assistance of production manager Hugh Jones. Famous regulars at the Batcave included legends such as Robert Smith, Siouxsie Sioux, Foetus, Marc Almond, Nick Cave and Danielle Dax.

A diverse array of bands would play at the club, backed up by their resident DJs Hamish McDonald (Sexbeat) and Annie Hogan (Marc & The Mambas / The Willing Sinners). The bands involved electronic leading act Alien Sex Fiend led by Alice Cooper influenced vocalist Nik Fiend, the host's band Specimen who took ample influence from 1970s glam rock and Sex Gang Children a group who would go on to prove influential in deathrock, dark cabaret and gothic rock movements. The club also showed black and white movies in the old theatre and occasionally featured unusual cabaret. Much of the image and fashion used by the subculture can be traced back to the bands who played at the Batcave.

In recent times, newer bands who are part of the deathrock genre have began to describe their music as "Batcave", it must be noted that these bands are generally from non-English speaking countries, though the original bands who played at the club have had their style dubbed as "Batcave"."
Batcave footage:
http://www.evilpoppy.org.uk/images/Batcave.mp4