Revolutionary InterScrobblers
Leader:
Nessuno! (Vuoi candidarti come leader? Consulta la sezione
Gruppi
della Guida per scoprire cosa puoi fare).
Criteri di appartenenza:
Aperto
Data creazione:
13 Lug 2007
Descrizione:
This group is not expected to be neutral. In fact, it has been created by left-sided people from all over the world. This includes anti-fascist, socialists, communist and even social-democratic...
Manuel Zelaya es el legítimo presidente de Honduras. ¡¡NO al golpe de estado fascista!! // Zelaya is the president of Honduras.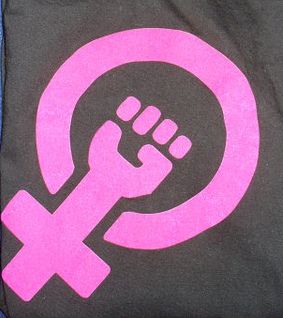 Groups affiliated to this Revolutionary Community... ...
PLEASE, CLICK THE PICTURES AND KNOW THE GROUPS WICH ARE PART OF THIS REVOLUTIONARY COMMUNITY!!
Socialist Scrobblers // Anti-Globalization // Con la Revolución Bolivariana // France Against Sarkozy // Fuck Aznar // Michael Moore // República Española // Working men of all countries, unite! // Scrobblers Against Merkel // British Socialist Party // R0CK´N R0LL RE\/0LUTI0N // Good Night White Pride // Vasemmistonuoret // EZLN (Ejército Zapatista de Liberación Nacional)
Against Schäuble NOW! // Democratic Socialist Party China // Fuck The Real System // I don't have an Ipod // Viva la Revolución // Anti-KKK
Manu Chao and Mano Negra // Mano Negra // Anti Homophobia // Fuck Berlusconi // Axis of Justice // Mujeres Revolucionarias //
People who wants to conquer the world Free Palestine // Comintern // I Hate America's Foreign Policy // United Atheist Front // Gegen Nazischweine auf last.fm
The Brotherhood of Anti-Fascism // Popvänster // Down with Crypto Fascists // Alerta Antifascista // BLACK POWER // Młodzi Socjaliści // Sir Lord Baltimore
Fidel Castro // Clean up Lastfm! // Pacifism // No One Is Illegal
Phil Ochs Being Remembered & Celebrated These Days! 10-31-13 di broadsideballad | 31 Ott 2013 |

1 commento

New LP: Unhaim - s/t di stulli | 15 Set 2013
Free EP: Subterror - Desespero di stulli | 19 Apr 2013
Visualizza altro