Leader:
BlackCoffeeDuck
Criteri di appartenenza:
Aperto
Data creazione:
16 Set 2009
Descrizione:
Laughing Clowns are an Australian post punk rock band fronted by vocalist and guitarist Ed Kuepper and backed by drummer Jeff Wegener
The band formed in Sydney in 1979 after Kuepper quit punk rock band The Saints under somewhat acrimonious circumstances. Where The Saints were a bass/drums/guitar rock band, Laughing Clowns' various line-ups included double bass, piano, tenor saxophone and trumpet. Often referred to as "jazz punk" by critics, the group's songs were often constructed around difficult time signatures and sometimes "off-key" melodies. Kuepper passionately disagreed with the assertion that the music was jazz-like, but rather thought of the music as being soul-like. This is evidenced by the fact that, in amongst the cachophony, many of the songs have strong melodic hooks, epic progressions and emotionally charged lyrics.
They released several albums, singles and EPs, including Holy Joe, Mr Uddich-Smuddich goes to town, Ghosts of an ideal wife and Law of nature. They disbanded in 1985 with Kuepper continuing to record and perform under his own name.
In 1995, the Hot label released a compilation of Laughing Clowns songs with the title Golden Days: When Giants Walked the Earth.
Another anthology of Laughing Clowns material, this time the complete recording across three CD's, under the title
Cruel, But Fair
, was released in 2005 by the Hot label.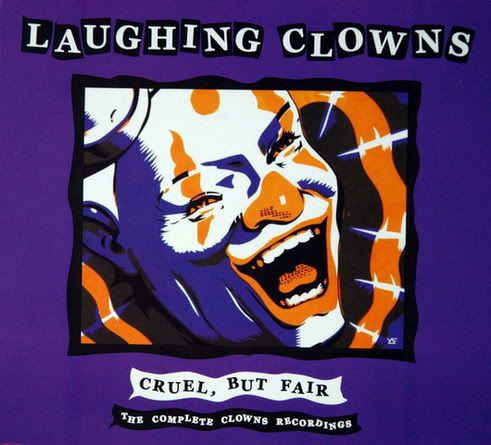 A version of the band reunited in 2009 for the All Tomorrow's Parties festival and an eastern states tour. This version of the band consisted of Kuepper, drummer Jeffrey Wegener, saxophonist Louise Elliot, bassist Les 'Biff' Millar and keyboard player Alister Spence, who'd toured with Kuepper's band.
Laughing Clowns recorded live at GoMA January 2009 is volume 7 in the limited edition Prince Melon bootleg series. Which is now SOLD OUT CD but available for download on iTunes, Amazom MP3 and eMusic.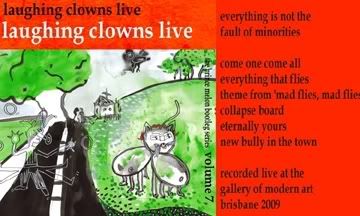 Volume 8 'Laughing Clowns live at the Basement' is now available from the new Prince Melon Records site on blogger.
Now out is Laughing Clowns Live at the gallery of Modern art DVD.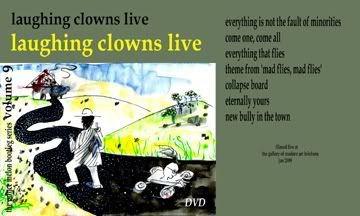 check it all out here:
http://princemelonrecords.blogspot.com/2010/03/prince-melon-records.html
My Albums of 2009 and a few other things of the year by Me di BlackCoffeeDuck | 20 Dic 2009 |

3 commenti

My Ausmusic Month 100 greatest Aussie songs by Me + Gareth Liddiard's top 5 tracks di BlackCoffeeDuck | 24 Nov 2009 |

3 commenti
Visualizza altro