Leaders:
None! (Want to run for leader? See our
groups help section
for what you can do.)
Join Policy:
Owner Approval
Created on:
27 Jul 2009
Description:
Witam! Grupa przeznaczona jest dla wszystkich osób nienawidzących wixy, wyżelowanych lalusiów, marnych kopii Dody-Elektrody, białych rękawiczek i wszelkich innych atrybutów zła i rozpusty.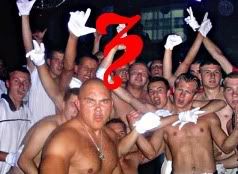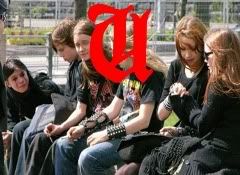 Witaj w ZUO Zone.
To miejsce, gdzie spotykają się ludzie o skrzywionych charakterach. Skrzywionych bo razi ich gdy ktoś pisze "wogule", skrzywionych bo celem ich życia nie jest nowa płyta Feela, skrzywionych bo ich upodobania i dążenia są ponad to. Bo wszechobecna głupota i ignorancja ich nie ogarnęła.
Jeśli masz dość kindermetali
lansujących sie z plecakami typu "kostka" pełnymi naszywek mainstreamowych zespołów okołometalowych,
jeśli masz dość wixiarzy
przekonanych, ze że muzyka, której słuchaja to techno,
jeśli masz dość słuchaczy pop punka
utrzymujących ze "punx not dead!", jeśli widok 13ki robiącej się na Paris Hilton, tipsów i kilogramów make-up'u wywołuje u Ciebie odruch wymiotny, dołacz do nas!
Ta grupa jest dla Ciebie.
Nie ma znaczenia Twój wiek, płeć, kolor skóry, narodowość, wyznanie ani to czy oglądasz Prison Break'a .
Nie ważne jakiej muzyki słuchasz.
Może to być elektro, rock, metal, jazz, klasyka… Nie ważne. Jeśli czujesz, że świat lansowany przez producentów dezodorantów oraz proszków do prania Ci nie odpowiada. Jeśli oczekujesz czegoś więcej niż wiejska potańcówa przy DJ Tiesto albo head banging do Slipgniota z grupą zjaranych gimnazjalistów dołącz do nas! Jeden podstawowy warunek:
nie chcemy tu ignorantów
, wiec:
jeśli "walisz dorodne kupsko na metal/techno/rap/whatever" to nawet nie trudź sie wysyłaniem podania.
*** *** *** *** *** *** *** *** *** *** *** *** *** *** *** *** *** *** *** *** *** *** *** *** *** *** *** *** *** *** *** *** *** *** *** *** *** *** *** *** *** *** *** *** *** *** *** *** *** *** ***
Welcome to ZUO Zone.
It's a place gathering insane people. Insane because they suffer seeing when sb writes "two krucial informations", insane because they have purpose in life, which is not to get a new Paris Hilton recording, insane because they want sth more then that. 'Coz almighty ignorance and stupidity did not affect them.
You're fed up with kindermetals
thinking their the utmost evil in this world? Fed up
with morons listening to shitty dance tracks and tagging it as techno
, and seeing 13 year old girl making herself Christina Augillera with tones of make up makes You sick?
This group is for You.
Nevermind where You live, your nationality, color of skin, religion, sex and age isn' t important.
Your music taste makes no importance here.
We don't even mind if You watch Prison Break or not. If You only feel that way of life created by TV Markets does not suites You. If You expext sth more from life then dancing to DJ Tiesto on the field of corn or head banging to Slipknot with some stinky drunk kids
join us!
ZUO = EViL
UWAGA: TO NIE JEST GRUPA ANTY TECHNO! CHCEMY ZWALCZAĆ WIXĘ!
JEŚLI JESTEŚ CZŁONKIEM GRUPY SRAM NA TECHNO, I HATE HIP HOP TUDZIEŻ METAL SUX PROSIMY: KLIK DZIĘKUJĘ.
NIEPOŻĄDANE ZESPOŁY: LINKIN PARK, LIMP BIZKIT, KORN, SLIPKNOT, PAPA ROACH, GREEN DAY, SYSTEM OD A DOWN I WSZELKIE PODOBNE GÓWNA.
Popieramy akcję/We support action:
tags:
http://www.lastfm.pl/tag/to%20nie%20jest%20kurwa%20techno
http://www.lastfm.pl/group/stop+tagging+shitty+dance+tracks+as+'techno'
oraz/and:
http://www.lastfm.pl/group/Maczetacore
*** *** *** *** *** *** *** *** *** *** *** *** *** *** *** *** *** *** *** *** *** *** *** *** *** *** *** *** *** *** *** *** *** *** *** *** *** *** *** *** *** *** *** *** *** *** *** *** *** *** ***
ZUO Down Gallery: