Leader:
rabidoveryou
Join Policy:
Open
Created on:
23 Sep 2006
Description:
There was a Poet whose untimely tomb
No human hands with pious reverence reared,
But the charmed eddies of autumnal winds
Built o'er his mouldering bones a pyramid
Of mouldering leaves in the...
If you share my unhealthy obession with dead poets - and not just Shelley - then you should join.
Yes indeed.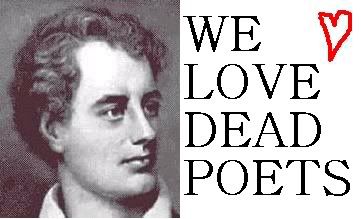 New Last.fm by hanamiyaka | 18 Jul 2008 |

2 comments

generated: 13 sep 2007 sunday syndromé by dimsoul | 17 Sep 2007
See all