*According to me.
This year was pretty exceptional for the kind of music I like to listen to, there were so many more standout albums than past years and it was really hard to cut a line between the best and the not-quite-the-best albums…
In alphabetical order...
THE STANDOUTS
(My favourite albums of 2013)


Artist: Agrimonia
Album: Rites of Separation




Artist: Alice in Chains
Album: The Devil Put Dinosaurs Here

The new lineup makes another impressive album with some crushingly excellent songs.




Artist: Altar of Plagues
Album: Teethed Glory and Injury




Artist: Amon Amarth
Album: Deceiver of the Gods




Artist: Arcade Fire
Album: Reflektor




Artist: ASG
Album: Blood Drive




Artist: Baptists
Album: Bushcraft

Probably my most played album of the year - easily top 3.




Artist: Blood Ceremony
Album: The Eldritch Dark

70s bluesy occult psych stoner doom rock.




Artist: Burial
Album: Rival Dealer EP




Artist: Carcass
Album: Surgical Steel

I jumped on the Carcass bandwagon this year, i'm new to them but I gotta say it's a great album regardless!




Artist: Castevet
Album: Obsian




Artist: Chelsea Wolfe
Album: Pain Is Beauty

Probably my favourite discovery of the year. Gothic folk.




Artist: Cult of Luna
Album: Vertikal

I was really excited to hear this album 5 years after discovering Eternal Kingdom and I wasn't disappointed.




Artist: Deafheaven
Album: Sunbather

Took me all year to really get into this album but I finally got past the pink cover and the hipster black metal thing going on at the moment and it is a rewarding listen.




Artist: Defeater
Album: Letters Home




Artist: Enforcer
Album: Death By Fire

Imagine Mötley Crüe but sped up and mix with Iron Maiden. Sweden have all the best new heavy bands at the moment.




Artist: HAIM
Album: Days Are Gone

My guilty pleasure indie pop album of the year. Plus they rock those instruments on stage so props.




Artist: In Solitude
Album: Sister

Tough call this year - but I think this could be my favourite album of 2013. They've captured an amazing sound that immediately grabbed me as something special and so different from their last album.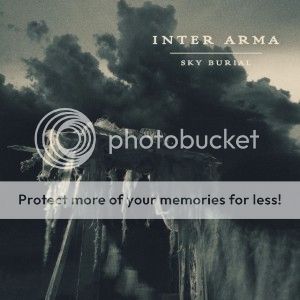 Artist: Inter Arma
Album: Sky Burial

Holy shit this album is good. Check out The Long Road Home and tell me you don't love it.




Artist: Intronaut
Album: Habitual Levitations (Instilling Words With Tones)

I LOVE Intronaut. Valley Of Smoke is a desert island album. I waited and waited and WAITED for this… OK I don't think it's overall as good as Valley of Smoke but it is a different direction for Intronaut. It's not as relentlessly heavy as Valley of Smoke and there's no more death growls but there is now melodic vocal stuff on here with build ups that pay off big time in the vein of Tool's best songs which I didn't think Intronaut were capable of - which just shows how good this band is. If the next album is full of songs like A Sore Sight For Eyes & Killing Birds With Stones then I can probably stop listening to other music altogether because I won't ever stop listening to that album.




Artist: Jucifer
Album: за волгой для нас земли нет




Artist: Kvelertak
Album: Meir




Artist: Magic Circle
Album: Magic Circle




Artist: Moss
Album: Horrible Night




Artist: Mazzy Star
Album: Seasons of Your Day




Artist: Nails
Album: Abandon All Life




Artist: Neko Case
Album: The Worse Things Get, the Harder I Fight, the Harder I Fight, the More I Love You




Artist: October Tide
Album: Tunnel of No Light




Artist: Oranssi Pazuzu
Album: Valonielu




Artist: Queens of the Stone Age
Album: …Like Clockwork

This album is just so fucking perfect… my fave of 2013? I wouldn't have guessed that in a million years it was going to be THIS good.




Artist: Run the Jewels
Album: Run the Jewels




Artist: Scale the Summit
Album: The Migration




Artist: SubRosa
Album: More Constant Than The Gods




Artist: Touché Amoré
Album: Is Survived By




Artist: Vista Chino (Kyuss)
Album: Peace

Surprisingly good.




Artist: Widowspeak
Album: Almanac




Artist: Windhand
Album: Soma

Not as immediately satisfying as the debut album but this is a long and rewarding listen when I had the time.


THE DECENT
(Great albums! - just not quite my standouts)


Artist: Balance and Composure
Album: The Things We Think We're Missing




Artist: Black Pyramid
Album: Adversarial




Artist: Black Tusk
Album: Tend no wounds EP

Finally they make a good consistent record with interesting tunes but it's only an EP! Damn. Looking forward to their next LP.




Artist: Black Sabbath
Album: 13




Artist: The Body
Album: Christs, Redeemers




Artist: Clutch
Album: Earth Rocker




Artist: Daylight
Album: Jar

Cool 90s grunge sound.




Artist: Earl Sweatshirt
Album: Doris




Artist: Erosion
Album: KILL US ALL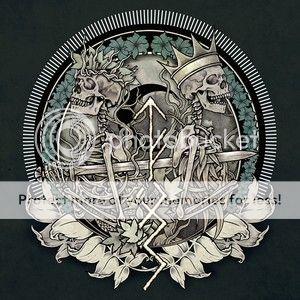 Artist: The Flight of Sleipnir
Album: Saga




Artist: Ghost
Album: Infestissumam




Artist: Horisont
Album: Time Warriors

Another awesome Swedish band - 70s worshipping psych stoner hard rock.




Artist: Iceage
Album: You're Nothing




Artist: Jesu
Album: Everyday I Get Closer To The Light From Which I Came




Artist: KEN mode
Album: Entrench




Artist: Kings of Leon
Album: Mechanical Bull

Yes! Their best since Because of the Times. Really enjoyed this one, it's been a while.




Artist: Kongh
Album: Sole Creation




Artist: Lycus
Album: Tempest




Artist: Mount Salem
Album: Endless




Artist: Mouth of the Architect
Album: Dawning




Artist: Mutoid Man
Album: Helium Head

Obviously taking some inspiration from Torche - can't wait to hear more from this band, very exciting.




Artist: Nice Hooves
Album: Nice Hooves




Artist: Oathbreaker
Album: Eros|Anteros




Artist: The Ocean
Album: Pelagial

My favourite of their albums.




Artist: Omnium Gatherum
Album: Beyond




Artist: Orchid
Album: The Mouths of Madness

There's Sabbath influence, and there's Sabbath rip off. This is easily the most Sabbath rip off band i've ever heard, most of the songs are straight bites of Sabbath tunes. Still, a pretty fun album.




Artist: Palms
Album: Palms




Artist: Rosetta
Album: The Anaesthete




Artist: Ulcerate
Album: Vermis




Artist: Yeah Yeah Yeahs
Album: Mosquito




Artist: Zozobra
Album: Savage Masters


THE OTHER STUFF
(worth a mention)
Stuff here i listened once or twice…

Best Coast - Fade Away EP
City and Colour - The Hurry and the Harm
Dark Tranquillity - Construct
In Vain - Ænigma
Kylesa - Ultraviolet
Light Bearer - Silver Tongue
Megadeth - Super Collider
Persefone - Spiritual Migration
R.A. the Rugged Man - Legends Never Die
Red Fang - Whales and Leeches
Red Hare - Nites of Midnite
Satyricon - Satyricon
Sleigh Bells - Bitter Rivals
The Strokes - Comedown Machine

Not that anyone ever comments on these anymore, i'd still like to get suggestions if you listen to this stuff and think i missed something incredible, which no doubt i always do!