Ronnie Radke and Craig Mabbit are Both Amazing
Leaders:
iPowers
,
LoVeETFroNNie
,
Diana189
and
eLliAsAurUS
Join Policy:
Open
Created on:
1 Jul 2009
Description:
This is a group for those that are both fans of Ronnie Radke and Craig mabbitt. You can also join if you like Ronnie and Craig in general regardess of being in Escape the Fate or if you are tired...
Update 2013: Hey guys. When last.fm fixes their group messaging system, i'm going to shut down this group due to my changed opinions. After Craig Mabbitt creating Dead Rabbitts and Ronnie Radke throwing Mic stands into the audience, it lead me towards this. If you got any questions or comments feel free to write on my shoutbox or message me. ~iPowers
If you are a huge fan of Ronnie Radke (Ex=Escape the Fate and current lead of From Behind These Walls/Falling In Reverse) and Craig Mabbit (Ex-Blessthefall and The Word alive. Currenly in Escape the fate) this is your group.
To me they are both amazing singers and I know there are a ton of fans of Escape the Fate thing support both. I hope we can get enough people and end the arguement between Ronnie and Craig because they are both amazing. Ronnie isn't better than Craig and Craig isn't better than Ronnie. When you hear both of the albums you love both of them. If you feel that way or just in general love them regardless of what they did in Escape the fate, join this group.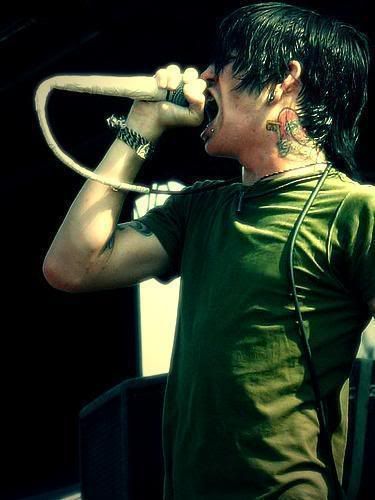 Monthly Top Artists/Tracks 2009 by GetSCARED | 11 Jan 2010 |

4 comments

Best of 2009 + New albums i'm excited for by iPowers | 4 Dec 2009 |

2 comments
See all