Leaders:
b-thirst
and
beholder_pl
Join Policy:
Open
Created on:
4 Sep 2009
Description:
Inaczej Metalogłowy Poznań tudzież Metale z Poznania i okolic. Grupa przeznaczona dla ludzi słuchających tej odmiany muzyki oraz jej pochodnych (black, death, pagan, stoner czy rock etc).
Celem grupy jest informowanie o koncertach i wydarzeniach, aby zapewnić DUŻĄ frekwencję na koncertach (wspieramy scenę, a nie siedzimy na dupach i mówimy, że nie chce się nam iść na koncert, bo za drogo i to tamto, nie ma tak, kurwa! ;) ).
Kolejny cel - organizowanie ekip na koncerty odbywające się w innych miastach.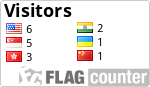 "Disturbing."
~ Lucifer on Metalheads from Poznań