Hard rock é um gênero musical, variante do rock and roll célebre por algumas características próprias, das quais se destacam as guitarras pesadas e solos instrumentais. Surgiu a partir do fim da década de 1960 e início da década de 1970, e representou de certa maneira um regresso aos princípios do rock and roll, na sua base mais primária, com a presença uma seção rítmica proeminente, arranjos simples - geralmente com influência do blues - e um som potente, com riffs de guitarra pesada e solos complexos. A formação típica era constituída por baterista, baixista, guitarrista, e algumas vezes, um tecladista, além do vocalista, que muitas vezes se utilizava de vocais agudos e roucos, seguindo uma linha rítmica junto com a guitarra, dando uma forma mais pesada ao rock clássico.
Hard Rock Brasil no MSN
:
group15486@groupsim.com
Fonte:
Wikipédia

hard rockers já visitaram essa página.
Parceiros
: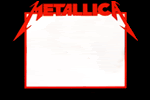 Underblood Fest VII (Recife - PE) (15/12/2012) by UltraJohnny | 1 Dec 2012
Last.fm Free Music Player by cezarasouza | 14 Apr 2012 |

1 comment

Blood Pressures - The Kills by cezarasouza | 18 Mar 2012
See all