Leader:
danvanherrmann
Join Policy:
Open
Created on:
17 Sep 2005
Description:
For Fans of the Anime and Manga classic Ghost In The Shell and it's many spin-offs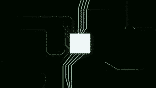 In the future, life between the digital and physical world has been blurred. The boundary of technology and humanity has been stretched beyond imagination with lives being led in both the electronic and physical worlds. With the melding of man and machine – a new cybernetic level of existence is being created - An existence that continues to redefine mankind.
Female cyborg Major Motoko Kusanagi and her fellow police officers of Section 9 hunt down a host of criminals in both the real and online worlds. In the course of their work, Kusanagi and Section 9 must do everything from resolving hostage crises to hunting down runaway state-of-the-art killing machines.
#99 - in which streaming music from the web takes over most of my listening time... by BadDevil | 22 Jul 2013
#99 - in which streaming music from the web takes over most of my listening time... by BadDevil | 22 Jul 2013
Top Albums 2011 by infctr | 24 Feb 2012 |

3 comments
See all
Play Group Chart
See all members
Recent Activity
Toastystrudel joined this group.

11 days ago

shftd joined this group.

last month

ZaWarudo9000 joined this group.

February 2015

rezber joined this group.

February 2015

phreeque joined this group.

February 2015

nude69 joined this group.

January 2015

A deleted user joined this group.

December 2014

muffin2_ joined this group.

December 2014

Apophis75 joined this group.

December 2014

DumpShock joined this group.

November 2014