Leader:
grimdream
Join Policy:
Owner Approval
Created on:
16 Feb 2009
Description:
A Hardcore BM space for discussing bands, gigs, releases and celebrating Evil. Fuck posers, sales, trend whores. The Abyss cannot be conquered.
No Light. No Sympathy. No Law.
Away From God, Far From Society, Into The Infinite Musical Abyss.
A Group For The Anti-Social And Those Who Believe That Black Metal Is A Way Of Life.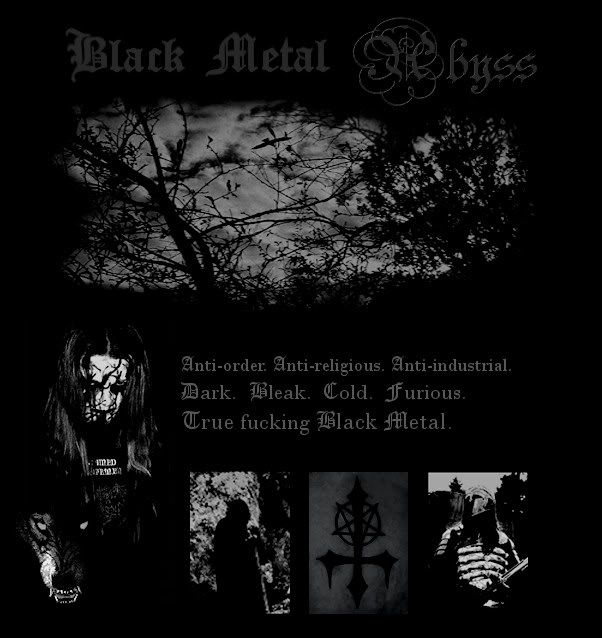 Five more great unknown bands by sterma_albatros | 2 Sep 2010 |

3 comments

Five great unknown bands by sterma_albatros | 18 Nov 2009 |

6 comments
See all