Leader:
sleepyjz
Join Policy:
Open
Created on:
2 Feb 2010
Description:
as in the name. Subtlety in music is anything but subtle for those who appreciate it. If you understand and identify with that phrase, you belong here.
Join if you feel like.
Pick out those sounds and let the background be the foreground for once - Deep listening - probably required at first and then becomes second nature when mastered.
À la Avril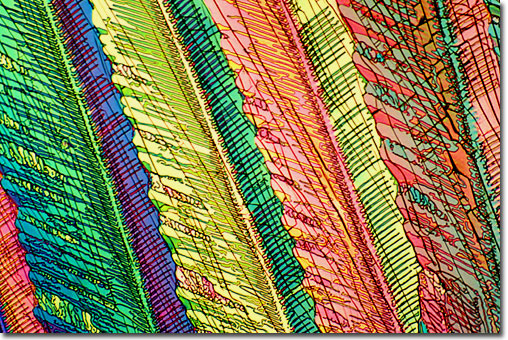 It will result in:
- heightened appreciation of sound dynamics
- heightened internal visualization of sound (depends on your basal ability for visualization)
- attain a deeper level of introspection
- an effective means of inducing relaxation, light, or deep trance, but it may be activating for some.
- a stronger emotional and successive nostalgic response to music
- altogether, a richer listening experience
This is completely optional
also, some can access this ability instantly and already know exactly what I'm talking about, and for others it will take some time (I don't really have any proof to back that up, that it can be possible to attain with training?)
Techniques include:
1) firstly, simply expend mental effort for primary heightened awareness of the music. This is the easiest. Concentrate on the music.
2) then, sound localization: where are the noises localized relative to your head being in the center? right side, left side, forward backwards, or a combination of any of these. Headphones required.
2) Layering: many songs are progressive and are good to start with by listening to the initial presented layer and then observe the add-ons to the first layer. Eventually you should be able to pick out any layer at will, and then concentrate further and pick out small details in those layers and not simply be passive and hear the song as a whole blend of layers; there is a difference between the song hitting you face on, and the song presenting itself as a whole but dissectable architecture.
3) This is the difficult part for some. When you listen intently, does the sound bring up a visual image? it could be a line, colour, movement, texture, scene. This might come as a whole image, a colour, constant. On the other hand, if you tune in enough, maybe you can see these features
as
the noises occur - as soon as you register the sound, there is an image. This is the more complex of the two and might take practice. It's hard to explain, but check out Autechre's "Gantz Graf" video for a direct noise-to-image alteration effect. Try it - you might have synesthesia that you didn't even recognize before.
I never really expected to explain this so I might add some tips every so often if I think of something.
This is not some influential-hippy-shit. This is a clear auditory/visual cortex workout. Give it time, don't rush it. it's hard not to be formal with it, but the above are just guidelines. The progression however does seem to follow the order of the list on it's own.
When I refer to 'sounds' and 'noise' and 'notes' above, I am not trying to be ambiguous. Imagine you stalled a track in the middle of it's playing. That note that you stopped at (or it could be several in the 'cross-section'), is it. That is the unit here.
Move on if this doesn't interest you as doubt will get you nowhere. I'm trying to find those out there that may have a passion for this kind of thing. I'm trying to share some very personal experiences here.
Post your ideas and tracks that you've had good results with in the shoutbox!
all this is much easier with closed eyes, and good headphones/speakers are a must. No laptop speakers!
Personal tentative list of artists, albums, tracks. In increasing order of difficulty. These are the ones that immediately 'caught my eye' so to speak - (they are sort of stereotypical artists and most people know about them, but they are stereotypical for a good reason!) :
-
Alva Noto
:
Transvision
Xerox Vol. 1
Xerox Vol. 2
Insen
Opto File. 1
(with Opiate)
Univrs
-
Vibrasphere
Lime Structure
Archipelago
Exploring The Tributaries
--> If you're into psybient/psytrance. Simple, atmospheric trance, but oddly compelling
-
Ametsub
Nothings Of The North
-
Autechre
Amber
Draft 7.30
Tri Repetae
(can you pick out/see the brief, rhythmic statics on
Dael
?, I see discrete bands of visual snow like on a television set without a channel)
-
Bola
Soup
-
edIT
Crying Over Pros for No Reason
. (An excellent visual, glitch, album. Definitely attempt this one. I get a prominent response from the syncopated glitches.
-
Fennesz
Black Sea
Endless Summer
--> both albums a little subtle, appears as sheets of scintillating static texture.
-
Gas
Pop
--> also very subtle. On tracks one and two I see two discrete waves of the water-like sound in the back appearing in different localized areas on their own accord, A coarser, bubbly, abrupt cascade.
-
Hecq
0000
--> a little more aggressive, clustered syncopated layers of glitch, at this stage it may be possible to see the entire bigger picture, you ears will pick up everything and all will be translated to visual image.
Scatterheart
A tad risque, but some tracks are just great
-
Access to Arasaka
Cassiopeia
Oppidan
void();
Good use of distinct glitches with a really nice ethereal echoic resonance of drawn-out notes in the back. Blue green noisy electrical activity echoing in space (any kind of space) with a guiding hollow.
-
Steve Reich
Druming
Music for 18 Musicians
Piano Phase
--> the multiple marimbas of the band members may be separable from the intertwined sound. I see the relative notes of each marimba, piano, on a left and right outline --> higher notes on the right, lower notes on the left.
-
Terry Riley
A Rainbow in Curved Air
--> many layers here, colorful, ribbons, lots of fast changing left, right discrimination, lightning fast arpeggios appear either alone or in harmony, Deeper notes in background, higher notes in foreground. Sounds like when you get a huge amount of coins in video games :p
-
Belong
October Language
--> white washed waves of grainy texture, very immersive stuff.
-
Tim Hecker
An Imaginary Country
Harmony In Ultraviolet
Rave Death, 1972
Haunt Me, Haunt Me, Do It Again
-
Squarepusher
Hello Everything
(some excellent tracks, some bad)
Feed Me Weird Things
(Track:
North Circular
(nice points and statics there)
Hard Normal Daddy
Big Loada
--> Starting to get a little crazy, rhythmic, some incredibly overwhelming tracks. It IS possible to see everything that's going on here. Try it out.
-
Aphex Twin
Drukqs
Selected Ambient Works 85-92
Richard D. James Album
-
Venetian Snares
Detrimentalist
Cavalcade of Glee and Dadaist Happy Hardcore Pom Poms
Hospitality
Rossz Csillag Alatt Szueletett
--> somewhat similar to Aphex Twin. Much faster, more substance, a Synaesthetic Meltdown. It IS possible to see everything. May be too vicious for some. Many of the above recommendations may not be your kind of thing, but I find they induce very distinct visual points.
-
Boards of Canada
Music Has the Right to Children
Twoism
Geogaddi
In a Beautiful Place Out in the Country
Hi Scores
Trans Canada Highway
--> From here on we see many more loose, interpretive shapes, scenes, sounds leading to specific sensations/feeling, Beats themselves have sublayers, Wavering sounds flutter on their own accord, Colours, Kaleidoscopes, Tunnels, Scenes change on their own. The track
Telephasic Workshop
- a nice crossover between distinct point tracks above, and more advanced interpretive tracks. Can you see the voices appearing from the faces of men and women, the beginning of words (phonemes)? These are abrupt points too, but induce whole faces or mouths instead of points. Intoxicating beat. In the track
Sixtyten
, can you see the stalled/skipping/repeating note in between each beat? Try having this and the beat itself as your stabilizing point of focus. Voices, wavering, all later intertwined, are seen in the 'periphery'.
- At last, try anything you like. Interpretive, object alterations are the hardest. Gant Graff video, again as an example of pushing the limit.
* These are how I responded to the above mentioned, level of difficulty and useful artists I encountered along the way. Experience will differ. Some don't need to follow this at all.
When I use the techniques to relax or induce self-hypnosis, I do get a little lazy and eventually find it difficult to sustain interpretive visuals. At this point hypnagogic imagery usually takes over and the synaesthetic effect is much reduced.
I'm not a huge fan of the automatic artist list that last.fm groups provide based on the artists various group members play especially because it's really the effect of specific tracks rather than whole artists that are significant vision inducers.
So please, shoutbox recommendations and journal entries of specific tracks/albums are really the only way that we can share these experiences. Tell us what you find interesting!
Not going to go around and describe anything else, this ramble is getting way too long.
The devil is in the details.
The result is contradiction.