[Game] Music Knowledge Challenge
Leaders:
TheArtistBox
Join Policy:
Open
Created on:
23 Mar 2009
Description:
This is a simple game that will test your music knowledge. All you have to do is evade the music that the leader of each round knows. For full rules see the overview.
MKC EUROVISION FINAL [SEND ME YOUR VOTES VIA PM]
THE ULTIMATE CHALLENGE - SEASON 1 (TUC-PFC STARTS 19TH MAY)
Active Round(s): Round 1350 & 51 (usernameofjosh)
MKC Threads | New Feature Explanations | Rule Explanations | Suggestions | Banners | Champions | Player Profiles
Recent Connected Artist

Video of The Week

WELCOME
This is a game that will challenge your musical knowledge. The idea behind the group came from [Game] The Music Elite which was experiencing problems due to the leader being banned. This group is the simplest of the two remaining variations, as there is no strict season structure and it doesn't matter what time you join you will always be able to become champion as long as you avoid being kicked. You can join as many times as you wish and become champion as many times as you can achieve.

There is also an added competition called the Player Profiles of which you gain points via playing the game, achieving certain challenges and becoming champion. This is explained more in detail below under the section "Player Profiles".
If you have any questions you can leave me a shout, PM or leave a question in the FAQ.
If you enjoy your time in the group don't forget to tell your friends and advertise by adding one of the many banners to your signature.
You will be kicked for:
1. I recognise the band or artist of your last listened or currently listening track. To recognise an artist I have had to have heard at least 1 song by them (either scrobbled or unscrobbled). (See Rule 4)

2. Your last listened or currently listening track is not a song (no talk-shows, pod-casts, etc.).

3. You have not played new music within 72 hours (3 days). I will check the recently added portion of your library. If the last track was added over 72 hours ago you will be kicked.

4. You are not allowed to kick another user if you have scrobbled their artist in less than 24 hours to your library.
How a round works:
1. I open all pages of the member list at the same time.

2. I kick people based on the above rules and send them a shout.

3. I kick people who have not listened to new music in three days.

4. I send a message to all users linking to a forum post where the round can be discussed.

5. Please be aware that TheArtistBox is the leader, and therefore immune from being kicked.

How Champions Work:
1. If you survive to become the longest surviving member and defend for one round you are the champion. (The members list is sorted chronologically in relation to joining time)

2. Your prize is that you get 24 hours to advance the game forward one round (following the steps above), you'll be given temporary permission to kick members from the group. You also get to select an artist to connect to the group.

3. After you advance the round or 24 hours (whichever comes first) you will be kicked and must start again from the bottom.

4. Multi Champions will have 2 rounds to be champion.

5. Any failed rounds will be completed by TheArtistBox within 24hrs from the rounds deadline.

6. Please be aware that TheArtistBox is the leader, and therefore immune from being kicked.
Player Profiles
Player Profiles are based on special features that reward players for certain challenges, activities or milestones. These features are then determined on 'points' of which makes a player profile.



PP Leaderboards:


(Week 16)



Don't worry if you are a new player, as points are given based on how many you already have. This is explained more in depth here.
Advertisement
For group banners:
To add to your signature, or anywhere else you wish to place it, use this code with the 4 * removed:


[*url=http://www.last.fm/group/%5BGame%5D+Music+Knowledge+Challenge][*IMG]http://s4.postimage.org/3z1w8837x/image.gif[*/IMG][*/url]

For more choices see the banners thread.
Acknowledgements
A big special thanks goes to the group's creator, founder and leader for many years, king_prawn95 (John), who ran the group with the greatest of speed and organisation since 23rd March 2009 to 18th November 2012.
Started 4th December 2012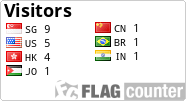 See all
| | | | | | |
| --- | --- | --- | --- | --- | --- |
| 1 | | | | | |
| 2 | | | | | |
| 3 | | | | | |
| 4 | | | | | |
| 5 | | | | | |
| 6 | | | | | |
| 7 | | | | | |
| 8 | | | | | |
| 9 | | | | | |
| 10 | | | | | |