Taking Drugs to Make Music to Take Drugs to
Leader :
siesta
Politique d'adhésion :
Ouvert
Créé le :
30 mai 2005
Description :
An appreciation society of drug-enhanced music listening and the mindbending music made by people on drugs. Just say know.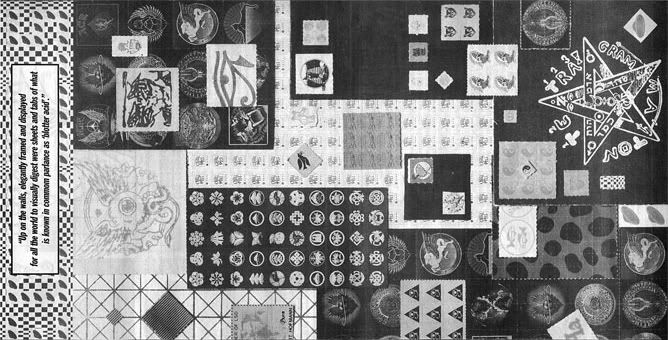 Image: Blotter acid artwork, SECONDS, Issue #5 - 1988.
"As a rule of thumb, it is profoundly unwise to take crack-cocaine."
http://www.cocaine.org
"These psychedelic substances cause hysterical psychoses in people who have not taken them, and how then
do you talk them down out of their tree and attempt to convince them that this is all well and good... It isn't
going to come from the upper echelons of the establishment, this revolution in thinking, it's going to come
from youth, it's going to come from people who stand outside the system and can see its contradictions."
- Terence McKenna
Our current group avatar:
Blotter acid artwork
, SECONDS, Issue #5 - 1988.
links:
http://www.erowid.org
http://www.marijuana.com
http://www.norml.org
http://www.lycaeum.org
http://www.shroomery.org
http://www.drugpolicy.org
http://www.bluelight.nu
http://www.maps.org
http://www.dhpforum.com
New Music 2015 par noisesurfer | 16 jui. 2015
Vote for Infected Mushroom par mikesport | 8 jui. 2015 |

2 commentaires
Tout afficher