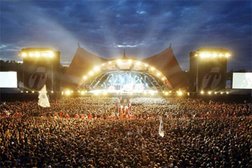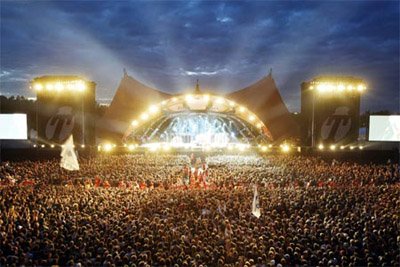 Date
Thursday 2 July 2009 — Sunday 5 July 2009
Description
Warm-up from June 28th
Each year Roskilde Festival attracts a massive audience from all over Europe, and today it is one of the biggest music festivals in Europe. It is a modern, cutting-edge festival which is organised by a non-profit humanitarian organisation on the basis of approximately 25,000 volunteers. All profits from the festival are donated to national and international humanitarian charity and cultural purposes by The Roskilde Festival Charity Society.
Roskilde Festival presents a progressive music programme which offers memorable experiences and lots of surprises. Year after year, the largest international crowd in Europe is drawn to Roskilde because of a combination of this year's greatest successes, the living legends and the best representatives of the many corners of musical expression.
Each year, about 175 bands play at seven stages during four days from Thursday to Sunday. The camping areas open on the Sunday prior to the festival with music at Pavilion Junior – the stage for upcoming acts – and a wealth of activities during the four days leading up to Thursday. Roskilde Festival is 4 days' warm-up and 4 days' music. This is a total of 8 days of partying. Roskilde Festival is a unique and all-encompassing experience where music, events and activities form a unity with the intense sense of community among an emphatic audience.
Roskilde Festival concentrates on quality, innovation, and variation – not on becoming the biggest or the most established festival. Over the years, the festival has gained a solid foundation of experience and routine. However, Roskilde Festival still wants to be cutting edge and innovative.
Roskilde Festival was established in 1971 and have since then presented acts like Arcade Fire, Arctic Monkeys, Beastie Boys, Björk, Black Sabbath, David Bowie, Solomon Burke, The Chemical Brothers, Bob Dylan, Foo Fighters, Gnarls Barkley, Guns N' Roses, Jay-Z, Judas Priest, The Killers, Kings of Leon, Korn, Kraftwerk, Marilyn Manson, Bob Marley, Metallica, Muse, My Bloody Valentine, New Order, Nirvana, Queens Of The Stone Age, Radiohead, Rage Against The Machine, Red Hot Chili Peppers, Scissor Sisters, Slayer, Slipknot, The Streets, The Strokes, Talking Heads, Tiësto, Tool, U2, Underworld, Robbie Williams, Roger Waters, Kanye West, The White Stripes, The Who, Brian Wilson, Wu-Tang Clan, Neil Young and many many others.
Access to camping and parking is included in the ticket. Camping facilities include hot and cold showers, communal grills, food and drink stalls, shopping areas, cinema, street sports, skate ramp, free luggage storages and lots of activities and events.
Line-up