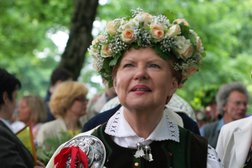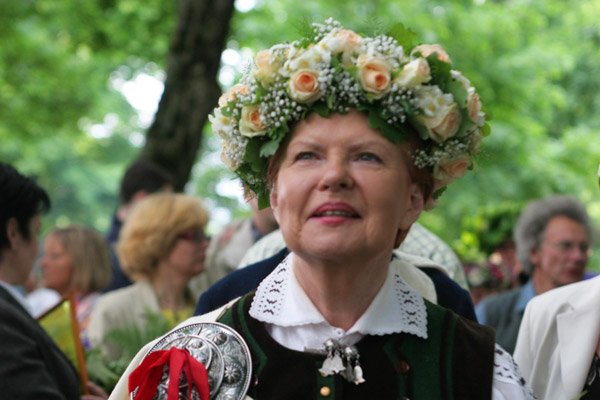 Date
Saturday 5 July 2008 — Saturday 12 July 2008
Location
Mežaparks
Rīga, Latvia
Description
Have you heard how it sounds, when a whole nation sings? You will have this unique opportunity from 5th to 12th July, 2008, when the XXIV Latvian Nationwide Song and Dance Celebration will take place in Riga.
35 000 participants from all the regions in Latvia will take part in the Celebration – 13000 choir singers, 15000 dance groups, 3000 brass bands, 250 folk music ensembles and rural orchestras, 1000 traditional applied art studios, 500 kokle ensembles, 800 folklore groups and ethnographic ensembles, 400 vocal ensembles and 500 amateur theatre participants.
During the Celebration week more than 30 different events will take place. It is definitely worth taking a look at the Exhibition of Applied Art, enjoying a sacred music concert in Dome Church, listening to a concert of kokle music, getting carried away by the rural orchestra marathon or acquainting yourself with traditions in the Latvian Ethnographic Open Air Museum, as well as visiting many other events.
The most impressive of these will be the Procession, in which all 35000 participants will take part, dressed in their folk costumes, the Grand Dance Performance where 15000 dancers of varying ages will dance simultaneously, and the emotional Grand Closing Concert, which is the most significant event of the Celebration and in which the 13000 many-voiced singers sing a cappella together at the same time.
This event has been included in the UNESCO List of 'Masterpieces of Oral and Intangible Cultural Heritage' and can only be experienced once every five years. So see you in Riga!