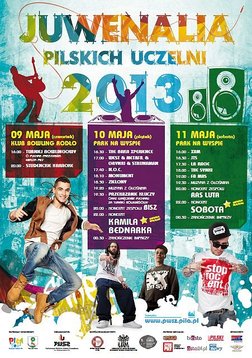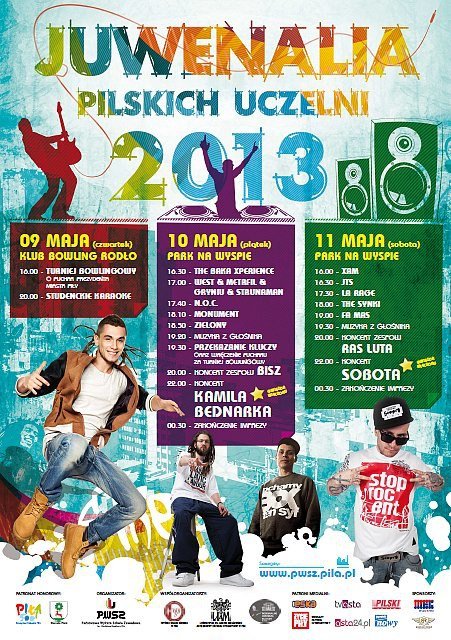 Date
Thursday 9 May 2013 — Saturday 11 May 2013
Description
9 maja (czwartek)
W Klubie Bowling Rodło odbędzie się tradycyjny Turniej Bowlingowy o Puchar Prezydenta Miasta Piły, po nim - studenckie karaoke
10 maja (piątek)
W Parku na Wyspie wystąpią takie zespoły jak: The Baka Xperience, West & Metafil & Gryniu & Strunaman, N.O.C (Piła), Monument, Zielony, Bisz, Kamil Bednarek. W tym dniu nastąpi przekazanie kluczy do bram miasta i wręczenie pucharu za turniej bowlingowy.
11 maja (sobota)
Studenci zapraszają na koncerty zespołów: XAM, JTS, La Rage, The Synki, Fa Mas, Ras Luta i Sobota.
Planowane zakończenie imprezy godz. 00.30. Zapraszamy wszystkich mieszkańców Piły do wspólnej zabawy.