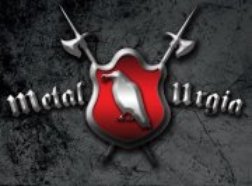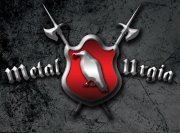 Date
Friday 21 September 2012 — Saturday 22 September 2012
Location
Castelul Corvinilor
Hunedoara, Romania
Description
Metal Urgia Fest Hunedoara: 2 zile de metal autohton intr-o ambianta medievala.
Larma va fi asigurata de trupe precum : GOTHIC,BUCOVINA, ALTAR, ABIGAIL, SYN ZE SASE TRI , CARPATICA, THE HOURGLASS, ARGUS MEGERE WARCHANT, INDEFIANCE, TARGET
si altii...
Pret abonament 30 lei sau bilet/zi 20 lei
In pretul abonamentelor sau a biletelor sunt incluse si accesul la campare si extra activitati.
Leave a comment. Log in to Last.fm or sign up.
http://arhivamea.ro/2012/09/27/2012-09-2122-metal-urgia-festival-castelul-corvinilor-hunedoara-romania/

Actions

https://www.youtube.com/watch?v=PsYmN9oEZ4k

Actions