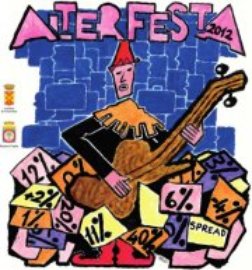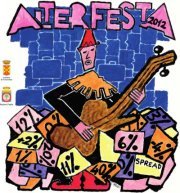 Date
Saturday 11 August 2012 — Wednesday 15 August 2012
Location
Foro Boario
Cisternino (BR), Italy
Description
ALTERFESTA 2012 – 31° edizione
organizzata dal circolo ARCI-ALTER
dall'11 al 15 agosto CISTERNINO (BR), Foro Boario;
sul tema: "DISOCCUPAZIONE, PRECARIETÀ, POVERTÀ,
EMIGRAZIONE: È SEMPRE PIÙ CRISI!"
INGRESSO GRATUITO
11 agosto
MUSTACHE PRAWN di Fasano (BR)
A TOYS ORCHESTRA Geniale gruppo pop-rock italiano.
12 agosto
CAROLINA BUBBICO di Lecce
ZIBBA & ALMALIBRE Cantautore della musica libera.
13 agosto
U' PAPUN di Bari
THE BAKER BROTHERS (Gran Bretagna) Veterani londinesi del nu funk/soul.
14 agosto
ORONZO B + RONIN + BASLEY di Cisternino (BR)
BARRINGTON LEVY & FRENCH ROSES BAND (Giamaica) Una leggenda nella storia del reggae.
15 agosto
JOE YELLOW MARIANO di Lecce
HANNAH WILLIAMS & THE TASTEMAKERS (Gran Bretagna) Apprezzata e brillante band soul funk inglese.
http://www.alterfesta.it/
MAPPA: http://goo.gl/maps/4qEdO