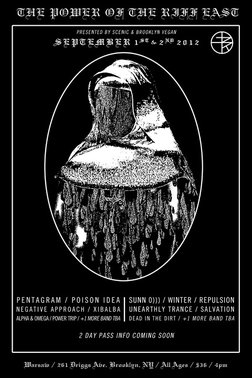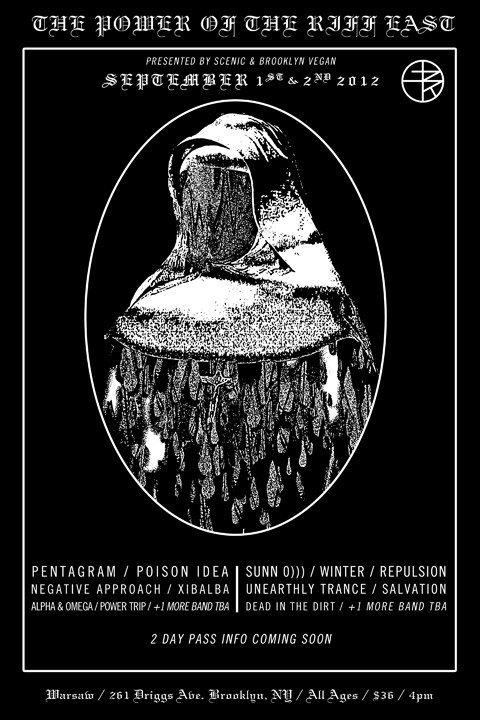 Date
Saturday 1 September 2012 — Sunday 2 September 2012
Description
BrooklynVegan and Scenic are proud to announce their involvement in the first-ever East Coast edition of The Power of The Riff! The two-day event will feature a kick-off party on the day before (8/31) and pre/post parties on the days of the shows. Save the dates, September 1st and 2nd at Warsaw in Brooklyn where you'll catch:
THE POWER OF THE RIFF 'EAST'
SATURDAY, SEPTEMBER 1
Pentagram playing Relentless in its entirety
Agnostic Front playing Victim in Pain/United Blood in its entirety
Hoax
Negative Approach
Xibalba
Alpha & Omega
Power Trip
SUNDAY, SEPTEMBER 2
Sunn 0)))
Winter
Repulsion
Double Negative
Coffinworm
Salvation
Dead In The Dirt
Tickets go on sale for single shows on Monday 7/2 at noon or you can purchase a single weekend pass.