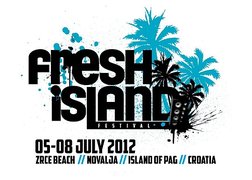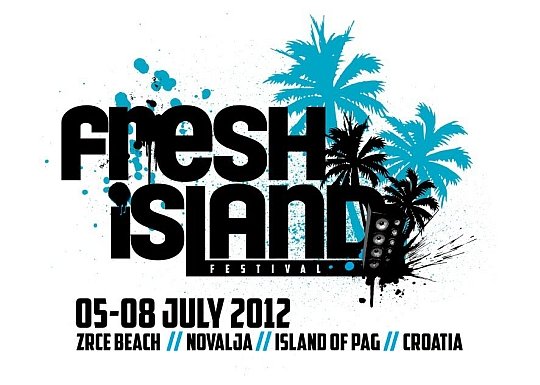 Date
Thursday 5 July 2012 — Saturday 7 July 2012
Location
Zrće Beach
Novalja, Pag, Croatia
Description
SWITZERLAND HAS FRAUENFELD FESTIVAL, CZECH REPUBLIC HAS HIP-HOP KEMP AND CROATIA COMES CORRECT WITH FRESH ISLAND FESTIVAL.
Pioneers & founders of the hip-hop & r'n'b scene in Croatia have teamed up "A4" hard working crew to introduce you:
"FRESH ISLAND FESTIVAL"-
New, fresh and also first hip-hop & r'n'b festival in the region.
After more than 1000 events organized in Croatia & throughout Europe, with the great promoting, event, marketing and artistic experience and over 150 successfully organized concerts, performances of locally and internationally renowned artists including Busta Rhymes, 50 Cent, Redman & Method Man, Montell Jordan, The Brand New Heavies, DJ Premier, Jazzy Jeff, Blackstreet, Pete Rock, Onyx, Ghostface Killah, MOP and many others – the A4 team have decided to create FRESH ISLAND FESTIVAL, the first of its kind in a wider region.
Let your first escape to ultimate summer fun in 2012 start at the weekend between the 5th-8th of July, when the world's popular Croatian beach Zrće and highly rated and recognized clubs Papaya and Aquarius will host some of the best regional and international r'n'b and hip hop acts on 3 powerfull stages surrounded by one of the kind ambient of croatian Island of Pag, known for it's natural beauties, sunny weather, crystal clear sea and stunning sandy beaches. Countdown to this unique r'n'b and hip-hop Festival will kick off with FRESH ISLAND European promo tour from which we highlight promo show at "FRESH ISLAND Stage" within Exit organized festival "BIG SNOW" on Mount Kopaonik (Serbia). 'FRESH ISLAND' stage will host Ms. Dynamite (Brit Awards, Mobo Awards winner), DJ Phat Phillie, DJ Bizzo Bodega and a few suprise guests.
TICKET AVAILABLE: www.papayashop.com.hr I www.eventim.hr